THE ARCANA CHRONICLES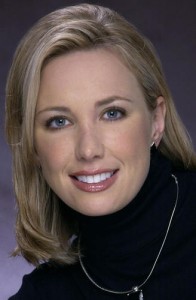 KRESLEY COLE is the #1 New York Times bestselling author of the electrifying Immortals After Dark paranormal series, as well as five award-winning historical romances.
Before becoming a writer, Cole was a world-ranked athlete, coach, and graduate student. She  has traveled over much of the world and draws from those experiences to create her memorable characters and settings. Two of her favorite places to visit include the rain forests of Central America and the Far North Queensland area of Australia (where, by the way, she would not recommend swimming outside of the stinger nets–at night).
Cole's trademark action, sensuality, and humor are best exemplified in herImmortals After Dark Series, which revolves around the Lore, a secret stratum of hundreds of immortal creatures–ranging from Vampires to Lykae, Furies to Shifters, and Fey to Valkyrie–that each have their strengths, weaknesses, and age old prejudices against the others. Though they secretly live among humans, they constantly war among themselves, which gives her a lot of material.
Her IAD books have been translated into seventeen foreign languages, garnered two RITA awards, and consistently appear on the bestseller lists, in the U.S. and abroad.
Cole lives in Florida with her family and "far too many animals."  She spends any free time traveling and enjoys all things related to boats and water.
Website: www.kresleycole.com
---
Latest Release: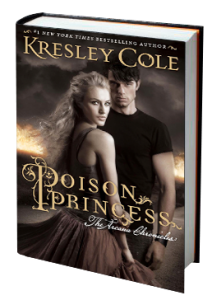 POISON PRINCESS
Available 10/02/2012!
In her young adult debut, #1Â New York Timesbestselling author Kresley Cole introduces a dark and intriguing world, full of unspeakable danger and irresistible romance.
22 Arcana cards. 22 young assassins. May the best hand live.
Sixteen-year-old Evie Greene's horrific hallucinations predicted the apocalypse, and the end of the world brought her all sorts of new powers. With the earth scorched and few survivors, Evie teams up with handsome and dangerous Jack Deveaux in a race to find answers. They discover that that an ancient prophesy is being played out, and Evie is not the only one with special powers. A group of teens have been chosen to reenact the ultimate battle between good and evil. But it's not always clear who is on which side…
BUY NOW: Amazon | B & N | Books A Million | IndieBound