ROBIN BIELMAN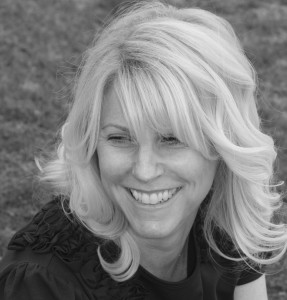 I'm surrounded by boys ~ my hubby (and high school sweetheart), two kids, and the cutest mini Labradoodle in existence. (The hubby and kids are pretty cute too.) I'm a Southern California girl and there's no place I'd rather be than the beach. However, I long to go on adventures and there are many places that I really want to visit – Paris, Ireland, Costa Rica, Yellowstone National Park,  Italy, London, and so many more. I have a major crush on  two fictional characters: Harry Dresden from Jim Butcher's Dresden Files books, and Remy Chandler from Thomas Sniegoski's Remy Chandler novels. When I'm not writing, I love to read, bake, and go to the movies. I also run a few times a week on my treadmill while watching my favorite TV shows. I drive too fast, drink too much caffeine, and if every day were Cupcake Day, I'd be a happy camper! Oh, and I love dumb blonde jokes.
Website:Â www.robinbielman.com
Twitter:Â www.twitter.com/robinbielman
Facebook: www.facebook.com/RobinBielmanWriter
---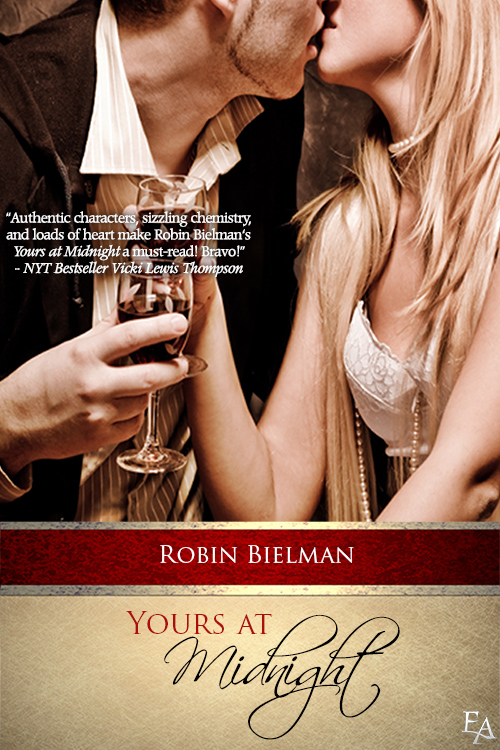 Lyric Whetsone only had eyes for Quinn Sobel's brother Oliver, until a car crash took Oliver's life on New Year's Eve. Then, a moment of shared grief between Quinn and Lyric became something more impassioned, something that frightened Quinn so much he ran from Lyric's bed and her life, disappearing for four long years.
Now Quinn's back for another New Year's Eve, struggling for closure, desperate to leave his grief in the past and make amends with the girl of his dreams.
But Lyric has a secret–one that could drive Quinn from her life forever. Will Quinn run away from the love and acceptance he's always wanted…or will he claim his New Year's kiss and make her his at midnight?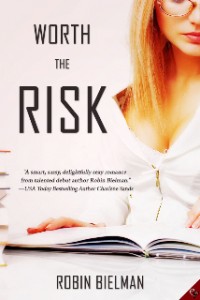 Their love was ancient history…until their paths crossed again.
Samantha Bennett put Dean Malloy out of her mind five years ago, when he broke her heart after a summer fling. But now he's back in her life, and ready to steal a heritage protection contract that could make or break her career–if he doesn't steal her heart first. Samantha's vowed to hate him, but it's more than anger heating the competition between them.
With sparks flying across the conference table and sizzling in every touch, Dean proposes a weekend liaison. Anything to have Sam again; anything to get her out of his system. But the unresolved feelings between them complicate both their personal and professional lives, and one wild weekend could turn into a disaster that would destroy the one job that means more to Samantha than anything. For a shot at love…is it worth the risk?