LILA DUBOIS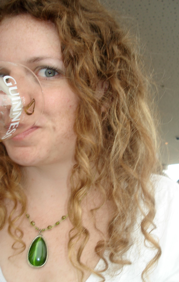 Lila Dubois is a tech writer by day and a romance writer by night.  She's living her own version of a romance novel with her Irish Farm Boy, whom she imported to Los Angeles. Having spent extensive time in France, Egypt, Turkey, Ireland and England, Lila speaks five languages, none of them–including English–fluently.
---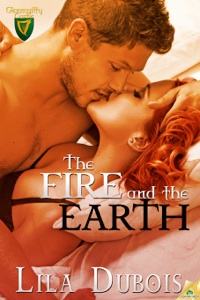 AVAILABLE FROM SAMHAIN PUBLISHING
THE FIRE AND THE EARTH
Glenncailty Castle, Book Two
Sorcha knows more about Glenncailty's ghosts than anyone. As the guest services manager she's calmed plenty of rattled guests who've met a ghost from the castle's tragic past.
Sean Donovan knows Glenncailty is haunted. His family has lived in the glen for as long as anyone can remember and every time he goes to the castle he can feel the darkness that lives in the walls. It would be easy to avoid the castle, if it weren't for Sorcha.
They shared a kiss years ago that neither can forget, but Sean wants Glenncailty closed, the doors padlocked shut, and despite the ghosts Sorcha loves her job and her life in Glenncailty. When an attack forces Sorcha to agree that the castle is dangerous, they give in to their desire, and the passion between them is scorching after years of waiting.
But Glenncailty's past is not easily escaped, and the next day Sorcha is faced with more than just her confused feelings and desires. There's something wrong with Sean. A horrifying piece of Glenncailty's past is revealed when Sean is possessed and tears down a wall in the west wing, revealing something, and someone, that no one was ever meant to see. What they find reminds Sorcha of the horrors of her own past and though she's fallen hopelessly in love with Sean, she refused commit to a relationship with him. But Sean knows Sorcha is the woman for him, and as they work together to unravel the mystery he sets out to show her that love does conquer all.
Product Warnings:Â Unpronounceable Irish names, a hero who knows the power of love, a stubborn heroine and more than a few ghosts.