KATIE REUS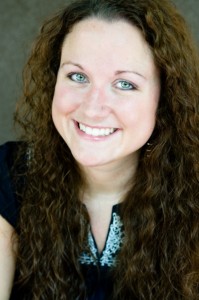 Katie fell in love with romance at a young age thanks to books she pilfered from her mom's stash. Years later she loves reading romance almost as much as she loves writing it. However, she didn't always know she wanted to be a writer. After graduating summa cum laude with a degree in psychology and working too many jobs she hated, she finally figured things out.
She now spends her days writing dark paranormal romance and sexy romantic suspense. Her publishers include Carina Press, Harlequin Nocturne, Ellora's Cave and NAL/Signet Eclipse (Penguin). Regardless of genre, she always includes a happy ending. When she's not creating stories she loves spending time with her husband and family.
Website: www.katiereus.com
---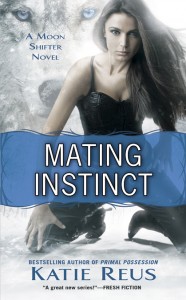 Mating Instinct
Book 3: Moon Shifter Series
Release Date: March 5, 2013
NAL/Signet Eclipse
As the beast within struggles to break free, he must learn to be what she needs…
Surviving for centuries, powerful lupine shifter Jayce Kazan managed to stay away from humans until he met Kat Saburova and was consumed by the need to protect her. But while Jayce shared his passion with the human seer, he refused to make her his bondmate—a refusal that caused the end of their relationship.
A year later, an attack that left Kat near death has resulted in another lupine shifter turning her. Furious that he wasn't the one to save her, Jayce is determined to show Kat that he is the one she should rely on. But the newly turned shifter is still traumatized and worried that she'll hurt those she loves, unless she can learn to control her inner wolf.
And as Jayce struggles to protect Kat from her own worst instincts and convince her to rekindle their love, the extremists who almost killed her are looking to finish the job…

Purchase Info:
Amazon (paperback)
Amazon (Kindle)
Barnes & Noble (paperback)
Barnes & Noble (Nook)
BAM
Book Depository
Indie Bound Books
Kobo Books
Penguin
---