KATE ANGELL
National best-selling author Kate Angell lives in beautiful Naples on the Gulf of Mexico, Florida. She's an avid reader, sports enthusiast, and animal lover. She's best known for her Richmond Rogues baseball series.
---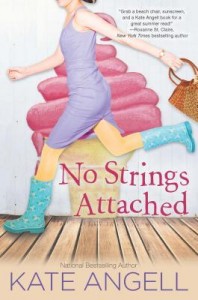 AVAILABLE NOW FROM AMAZON Â |Â Â B&N Â |Â Â BOOKS-A-MILLION
Balmy ocean breezes…sweet coconut oil…glistening tanned bodies. There's no better place for romantic sparks to fly than at the beach.
As a professional volleyball player, Dune Cates attracts scores of pretty women who flock to his side. But only one has managed to get under his skin Sophie Saunders. Unlike the skimpily-clad beach groupies, Sophie marches to a beat all her own. And though she's afraid of the surf, burns in the sun, has two left feet, that doesn't stop her from trying every daring sport available on the boardwalk. Dune knows Sophie spells trouble, and he should keep his distance, especially since he's a no-strings-attached kind of guy. But he can't ignore an overwhelming instinct to protect her. And with the promise of ice cream sandwiches, merry-go-round rides and dreamy sunsets, it's only a matter of time before Dune gives in to the temptation of Sophie's soft lips.
Love is always sweeter in the summer.
---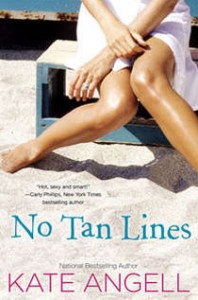 AVAILABLE NOW FROM AMAZON Â |Â Â B&N Â |Â Â BOOKS-A-MILLION
There's a place where the ocean meets the shore, where kicking off your shoes and baring some skin is as natural as sneaking under the boardwalk for an ice cream cone and stolen kisses. But life isn't all a beach for Shaye Cates, even if her idea of an office is a shady umbrella at the water's edge equipped with cell phone and laptop. Steely-eyed Trace Saunders is the incredibly irksome fly in her coconut tanning oil. And running a kids' softball team with her long-time rival is going to have everyone in her little Florida town buzzing. Her scads of laid-back relatives and his whole uptight clan know that Shaye just wants to play ball while Trace thinks only of business. But beneath the twinkling lights of the ferris wheel, the magic of sea and sand can sweep away every inhibition…Suddenly, it's summertime, and the lovin' is easy.
---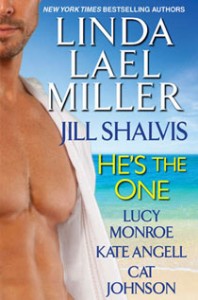 AVAILABLE NOW FROM AMAZON Â |Â B&N Â |Â Â BOOKS-A-MILLION
Features:
KATE ANGELL
No Shirt, No Shoes, No Service
Violet Cates is done surfing beach bums. She's ready for a new wave, someone with more ambition than a grain of sand. Like Brad Davis. He looks like a beach bum, but looks can be so deceiving…