K. M. JACKSON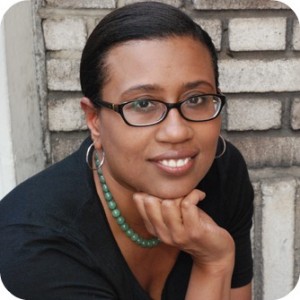 A native New Yorker, Kwana aka K. M. Jackson spent her formative years on the 'A' train going from her home in Washington Heights to The Village where she attended Stuyvesant High School. On that long ride to study math and science, Kwana had two dreams: 1. to be a fashion designer and 2. to be a writer.
After graduating from Stuyvesant, Kwana studied fashion design at FIT. She then spent ten years designing for various fashion houses. But after having twins and juggling that and fashion, Kwana took the leap of faith and decided to pursue her other dream of being a writer.
She currently lives in a suburb of New York with her husband, teen twins, and a precocious terrier named Jack that keeps her on her toes.
K.M. Jackson can be found on her website at www.kwana.com
And On Facebook www.facebook.com/KmJacksonAuthor
And on twitter https://twitter.com/KwanaWrites
And finally Through The Lens is available at your favorite e-tailers.
---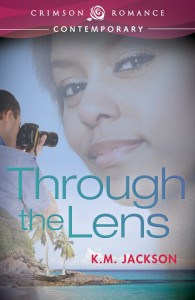 Mika Walters is a normal woman working in the not so normal world of New York Fashion. As long time assistant to uber sexy photographer Alejandro Vargas she's tired of being the girl in the background. Just once she wants Alejandro to look at her with the same smoldering look he gives to his willowy models and now she has her chance.
Stranded.
After a travel mishap where the rest of the crew and the models can't make the remote location shoot for another three days Mika is taking her moment to catch Alejandro's eye and put herself in front of Alejandro's camera and if all goes to plan, his bed… at least until the real world catches up with them.
Alejandro doesn't know what's gotten into Mika maybe it's the sand, maybe it's the sun, but he doesn't really care. All he knows is that he's finally opened his eyes and is seeing her clearly for the first time as the smart, gorgeous and incredibly irresistible woman she is.
But why can't she realize that what he's feeling for her is not one of his usual one, well, three night stands? This is real. Real love, real passion. What's it going to take for him to prove to Mika that she's the woman he wants? Now and forever.
available from