J.J. WYNN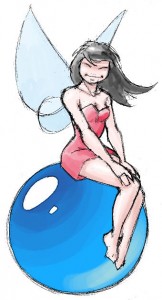 J.J. WYNN is often mistaken for a teenager, but she enjoys the camouflage that allows her to be a part of the secret society of today's youth. Infiltrating their inner circle, she uses the research to write books that recaptures the innocence of those Sweet Dreams series she devoured in the 80s. She loves weaving stories about heart-thumping school crushes—with a splash of teenage angst—and the thrill of first kisses. J.J. prefers caffeine, K-Dramas, and online shopping to daily chores and writing deadlines…but this teen at heart still finds time to play.
When J.J. isn't writing YA, she morphs back into multi-published author Jax Cassidy. She writes contemporary and paranormal romances for adults and is Co-Founder of Romance Divas, an award winning writing website and discussion forum. She is represented by Roberta Brown of the Brown Literary Agency.
Website: www.jjwynn.com
---
Latest Release: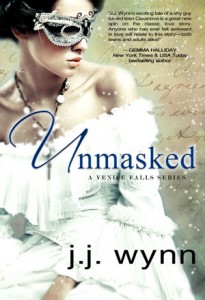 UNMASKED
Young Adult
June 2012
Jack Newhouse is your typical shy, seventeen-year-old high school student—except when he's in the kitchen. Jack dreams of two things: One is being a chef. The other is Ashlynn Yuan. When Jack is given an antique mask—which just might have belonged to the legendary Casanova—his shyness seems to disappear. Girls suddenly find him irresistible. Is this how he wants to win the girl of his dreams? Jack has all the ingredients. If he uses his head, and his heart, he just might discover the recipe for happiness.
BUY NOW: Amazon | B & N | Smashwords