GENNITA LOW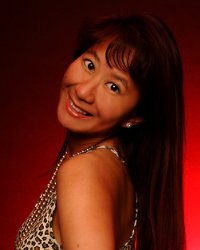 Gennita Low writes sexy military and techno spy-fi romance. She also co-owns a roof construction business and knows 600 ways to kill with roofing tools as well as yell at her workers in five languages. A three-time Golden Heart finalist, her first book, Into Danger, about a SEAL out-of-water, won the Romantic Times Reviewers Choice Award for Best Romantic Intrigue. Besides her love for SEALs, she works with an Airborne Ranger who taught her all about mental toughness and physical endurance. Gennita lives in Florida with her mutant poms and one chubby squirrel.
Read about spy agencies whose deadly operatives kill and love with passion and humor! To learn more about Gennita, visit www.Gennita-Low.com, www.rooferauthor.blogspot.com and www.facebook.com/gennita
---
LATEST RELEASE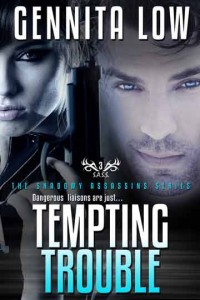 Secret Assassins (S.A.S.S.) series
Having a top spy for a father has its benefits–Grace O'Connor can out-think and outsmart most people–and its downside–her secret must remain one. But that had never stopped her from getting into trouble. That is, after all, the nickname her father gave her.Taking an intern job at GNE for the summer at DC, she soon finds out the agency for which she works provides more than translation services. GNE sends out "recorders" to events of interest for the purpose of gathering and selling information. It doesn't take long before Grace is involved in the middle of a chase for an important list of corrupt politicians. Or maybe there's more to that because every spy agency seems to be after it too, including the arrogant and sexy Lance Mercy.
Mercy, top COS commando, has been brought in to 1) extract a Chinese dissident with information about some weaponry stolen from the US and 2) catch the mole among them. Everything seems to be running smoothly until the appearance of that confounding woman who might or might not be an enemy. He has never met someone quite like Grace O'Connor–seemingly too young, incredibly sexy, and absolutely up-to-neck in the thick of this crazy business.
Nuns on the run, odd Chinese words, double agents, dangerous daddy, non-aligned ghosts, three grains of rice, plus an assortment of spy games–falling in love would just be tempting trouble.