EMILY RYAN-DAVIS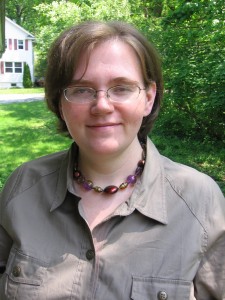 EMILY RYAN-DAVIS is a lifelong East Coaster whose passion for the written word saw her through jobs writing obituaries, press releases and grants before she decided "I'm going to do this" and sat down to write a book. She made that decision in 2005 and has since published several short stories and novellas with digital publishers including Ellora's Cave. On May 24, 2012, Emily left supervisors and payrolls behind in order to focus her efforts on writing and raising her son.
Emily has been a member of the Writer's Digest-recognized writing community Romance Divas, where she volunteers as a moderator and organizes the annual "Not Going to Conference" Virtual Conference, since 2006.
---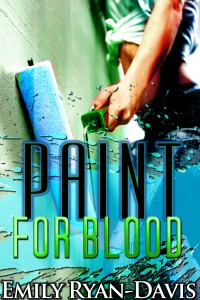 BUY NOW: Amazon | Barnes & Noble | Smashwords | AllRomanceEbooks
There's only one substance on earth that can create a new vampire–the blood of a Chalice, a rare individual with magic in her veins. Atlanta's human-vampire Civility Laws demand that if a Chalice is found, she must be destroyed. Vampire Teijon Reyes allowed the mortal girl Dessa Collier to live despite the threat she posed to society. If he ever finds her again, he will kill her, personal desires be damned.
Heiress to a family tradition of ward-working, house painter Dessa Collier has spent the past twelve years pretending vampires don't exist. When a friend-enemy walks back into Dessa's life after a decade-long absence, everything Dessa has been hiding from comes crashing down on top of her.
Thrown together on a mission to protect a city under seige, Dessa and Teijon can no longer hide from the powerful attraction that binds them…or the monsters out to destroy them.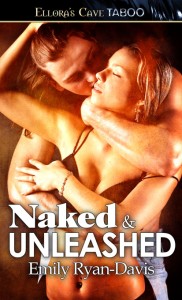 COMING SOON: Amazon | Barnes & Noble | Ellora's Cave
Aesthetician Callista has major lust for one of her house-call clients and her attraction only has a little to do with his highly impressive package. Respectable businessman by day, dangerous Dom by night, Mikal possesses an underlying darkness that sets fire to her most taboo fantasies. If only he'd force her to have sex with him, he'd be her perfect lover.
Something about Callista calls to Mikal's darkest instincts, but he works hard to suppress his predatory urges and aggressive desires. He doesn't want the kind of trouble that comes from indulging them. Callista endangers herself in a bid to satisfy her own forbidden needs, his resolve fractures. Her surrender belongs to him, her body is his to command, trouble be damned.
Reader Advisory: Callista's highly-charged sexual journey takes her to some dark places. Thank goodness she has Mikhal to fulfill her every need!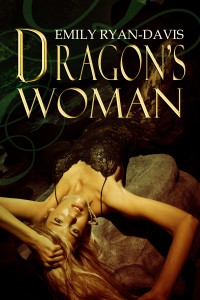 COMING SOON:Â Amazon | Barnes & Noble |Â Ellora's Cave