DONNA ALWARD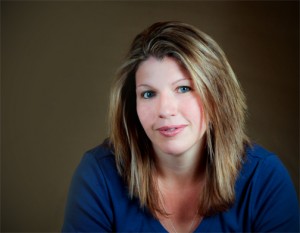 A busy wife and mother of three (two daughters and the family dog), Donna Alward believes hers is the best job in the world: a combination of stay-at-home mom and romance novelist.
An avid reader since childhood, Donna always made up her own stories. She completed her Arts Degree in English Literature in 1994, but it wasn't until 2001 that she penned her first full-length novel, and found herself hooked on writing romance. In 2006 she sold her first manuscript.
Donna loves being back on the East Coast of Canada after nearly twelve years in Alberta where her Harlequin career began, writing about cowboys and the west. Donna's debut Romance, Hired by the Cowboy, was awarded the Booksellers' Best Award in 2008 for Best Traditional Romance.
Donna loves to hear from readers; you can contact her through her website at www.donnaalward.com, visit her facebook page, or through her publisher.
Twitter:Â @DonnaAlward
Representation: Jennifer Schober of Spencerhill Associates
---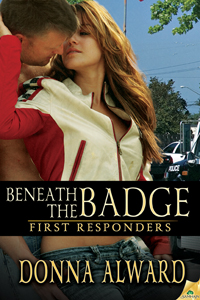 AVAILABLE FROM SAMHAIN PUBLISHING
Release Date: May 28 2013
BENEATH THE BADGE: First Responders #4
They both have courage…until it comes to love.
First Responders, Book 4
RCMP officer Matt Parker is weary from years of soul-draining work undercover and on special task forces. He'd like to erase one of his recent cases from his memory forever, but it haunts him night and day. A temporary assignment to cover for an officer on maternity leave could be the small-town, low-demand break he needs to put the past behind him. Especially with the sexy local vet, who makes him forget everything but the way her body feels in his arms.
Lindsay Snow can't help but notice the new cop in her small town – he's hot, charming and – best of all – he's not in town for long. When a call to shut down a horrific puppy mill exposes the tough, sexy cop's dark memories, Lindsay's heart wants desperately to reach out to him. Even as her instincts remind her that relationships are just a train wreck waiting to happen…
Warning: Contains a tortured hero hot enough to melt even the toughest woman's resolve.