Category Archives:
Writing Related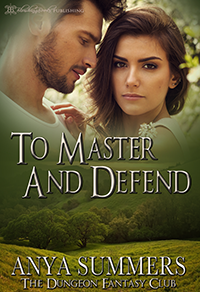 **RAFFLECOPTER GIVEAWAY**
BY ANYA SUMMERS
It's fitting I guess that the release of my latest book, To Master & Defend, coincides with the month we tend to remember all the military men and women who have fought and died defending our country. I have always been intrigued by military men, by soldiers who embody ideologies of loyalty, honor, and courage in defense of their country and way of life.
It was in high school that I first became fascinated with soldiers. I had always been intrigued by them, but it was a Civil War history class that tipped the scales and opened the door for me to study the multitude of wars both in the United States and abroad. I studied just about every war in the western world from antiquity up through modern age. As a history buff and historian, war is a large part of our history as a species, which I'm still not entirely sure what that says about us. But it was also what drove invention, and helped shape the world we live in today.