Category Archives:
Promo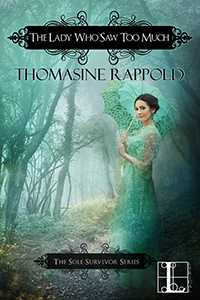 BY THOMASINE RAPPOLD
Where did you get the inspiration for your series/book?
The inspiration for the Sole Survivor Series came from a combination of ideas that have always fascinated me.  Acquired Savant Syndrome, a rare condition in which a person develops remarkable mathematical, musical, or artistic abilities following some type of head trauma, provided an ample source of inspiration.  Paranormal ability, survivor's guilt, consuming grief, and superstition were all tossed into the mix.  When added to the "what ifs" in my head, an intriguing premise for the stories began percolating in my mind—a series featuring ordinary women who acquire extraordinary abilities in the wake of surviving separate traumas.