Category Archives:
Inspiration & Motivation
BY JAX CASSIDY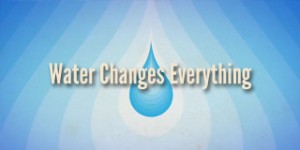 Romance Divas loves giving back to the community, whether it's to the writing world or the world at large, we do our best to help one another. When I was approached by Reviewer and Blogger Limecello to help raise awareness for the organization CHARITY: WATER, I couldn't say no.
By EMILY RYAN-DAVIS
If you listen to the radio in the car, read Forbes magazine, watch Glee, or tweet, you've heard—or heard about—the hit duet featuring Gotye and Kimbra. And you probably know what you're listening to, whereas up until about two weeks ago, I had no clue. No clue that I could nail down, anyway, because I existed in a pop culture void for the last four months, learning to live with a newborn baby. While in my void, the one predictable element was the opening melody of "Somebody That I Used to Know", which popped up on the radio every time I got in the car.
After four months of telling myself to remember the lyrics and look up the artist, I finally did…and had "A Moment".