Category Archives:
Industry & Publishing
Q& A with Managing Editor Kate Cuthbert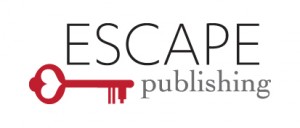 Please tell us a little bit about Escape Publishing and what influenced the decision for Harlequin to create this imprint. Is this imprint primarily focused on the Australian market or will it be available internationally? 
Escape Publishing is the digital-first arm of Harlequin Australia. We launched in the middle of November, with an aim of bringing Australian and New Zealand voices and stories to the world.