Category Archives:
Articles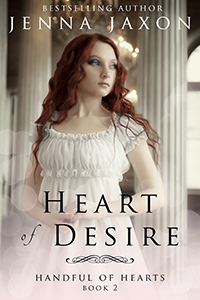 BY JENNA JAXON
What is your name? Miss Katherine Locke Do you have a nickname? My friends and family usually call me Kate.
Where were you born? I was born in Somerset, England. Where have you lived since then? Our primary residence is in Somerset, however, we have a townhouse in London where we stay during the Season and the Little Season, and various estates around the England. We visit them occasionally. Where do you call home? Somerset
If you have a family, how do you get along with them? I have a brother, with whom I get along rather well, if he doesn't try to meddle in my business. We spar verbally quite often, but it's more in fun than in anger. Unless he tries to tell me what to do. If you don't, are there people in your life that you consider family? How do you get along with them?