AMANDA CARLSON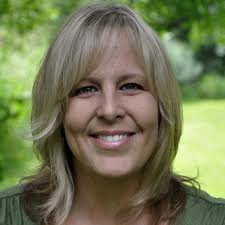 Amanda is a graduate of the University of Minnesota, with a BA in both Speech and Hearing Science & Child Development. She went on to get an A.A.S in Sign Language Interpreting and worked as an interpreter until her first child was born. She enjoys playing Scrabble to an unhealthy degree, shopping trips to Ikea and has a great weakness for tropical beaches. She lives in Minneapolis with her husband and three kids.
Website: www.amandacarlson.com
Twitter:Â http://twitter.com/amandaccarlson
Facebook:Â http://www.facebook.com/authoramandacarlson
---
AVAILABLE NOW!
AMAZON |Â B&NÂ | INDIEBOUND |Â POWELLÂ | ITUNES |Â DIESEL BOOKS
It's not easy being a girl. It's even harder when you're the only girl in a family of werewolves. But it's next to impossible when your very existence spells out the doom of your race… Meet Jessica McClain — she just became part of the pack.
In the vein of Kelley Armstrong and Patricia Briggs, a new urban fantasy that rewrites the werewolf myth…