ABOUT US

JAX CASSIDY (Diva Jax)
Co-Founder & Co-CEO
[email protected]
KRISTEN PAINTER (Diva Kristen)
Co-Founder & Co-CEO
[email protected]
---
What is Romance Divas all about?
We're so glad you asked and we're even happier you're here.
Romance Divas started as a conversation between two friends who met online. That conversation changed from a "what if" into a shared dream, and finally, that vision became a reality.
Romance Divas the kind of place we always wanted to hang out in when we were online, but couldn't find. A friendly place where the only thing people got serious about was writing great romance. A place to make friends, have fun, learn about the wonderful, challenging craft of writing, and find support for the roller coaster a writer's life can be. And here we are!
Why Divas?
Diva comes from the Italian, meaning goddess, from the Latin – dva, feminine of divus divine.
Now, we're not about to get all new age on you…we just want to celebrate who we are as women, as writers, and as daily survivors in the struggle to get published. If you can relate to any of that, we probably don't need to explain the meaning behind calling ourselves Divas any further. If you can't, maybe you were looking for Digital Internet Voice Appliances or something…
If you're a guy, that's cool too. We welcome the weaker sex. Without you, we'd have no hero to torture, no one to kill bugs or take out trash, and hey, let's face it…we can't live without you! So, Diva Dudes, feel free to join in the fun!
To us, DIVA stands for Daring, Intelligent, Vivacious Authors. Are you a Diva? (Or a Diva Dude?) We're Divas and proud of it!
Who are the Divas behind the madness?
We're Jax Cassidy and Kristen Painter. We're friends and authors trying to balance the daily demands of a writing career and our personal life. We have every intention of making this site the best place for romance writers on the web.
Suggestions and comments are always welcome, because this site isn't about us, it's about you, and we want you to feel right at home.
Best Wishes for Great Writing,
Jax Cassidy
Kristen Painter
---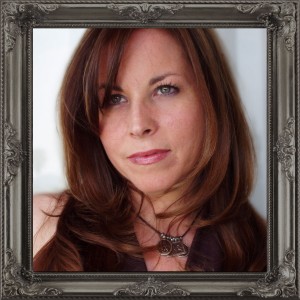 EDEN BRADLEY (Diva Lisa)
Vice President & Member Liasion
[email protected]


Introducing Eden Bradley, the third Musketeer…
Jax had initially approached me to assist with a new project she was working on. This involved writing articles and assisting fellow writers with sprucing up their love scenes. After much persuasion from her, I started out as an active member of the Romance Divas Forum, started up my own section called the Steamy Stuff and was hooked from there!
Over time I gradually broke through the sacred realm created by Jax and Kristen to become a solid part of their team. My mission is to help them with the overflow work brought on by the sudden boom. I absolutely love this site and believe in the women's vision. By taking an active role as a contributing writer and moderator, I hope to see the seeds of their labor bloom into full fruition.