I love sex, money, and power. But that's not why I read and write romance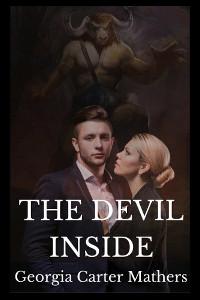 BY GEORGIA CARTER MATHERS
I want to be able to make the rich hero pitch his tent. Why can't I be a little bit playful? When he's the man her soul needs, a good romp is fine with me! And while I'm on this subject, romances are often criticized for purple prose, and some of these same critics claim that romances are written for readers with low expectations.
I hear your outcry over that literary snobbery, but perhaps even worse, critics then claim that romances perpetuate clichés and patriarchal social norms with the power play evoked in the relationships between sex, money, and power.
What do you think? Are modern romances perpetuating clichéd ideas about women needing to be attracted to a sexy hero who drives an expensive car and wields lots of power?
Even in the billionaire romances—underneath this trope of sex, money, and power—there is another narrative going on. I'm sure there are lots of people who write this trope poorly, thinking they can make a quick buck out of romance readers, but a skillfully written romance subverts the clichéd understanding of a romance with a hero who is sexy, rich, and powerful.
Women want excitement in the bedroom. You bet we do! We want a hero to be strong, and we want him to be attractive. We want him to be powerful. But we want this because we're strong, attractive and powerful ourselves. We are his equal.
And in many cases, those attributes are emphasized in the characterization rather than in the descriptions of possessions or physical appearance.
To say that women read romances because they depict heroes who merely offer a combination of sex, money, and power is to accuse women of being shallow. They imply we read romances voraciously because we are trying to fill an inherent void. They imply that the everyday woman is unattractive and that we need to fantasize about a man who will provide us with pleasure, cash, and clout. No.
When we read about a sexy hero who lives in a mansion and is the CEO of a global corporation, we really want to read about the emotional connection and trauma that two powerful and attractive characters feel as they become vulnerable, navigating the trauma of their pasts. Things like poverty, sexism, homelessness, violence against women, gambling and drinking. I've seen all these issues depicted in romances and more. When a woman reads a romance, she's having fun. Hell, yeah! But she's also making a point. We are equal to our heroes, we think about these social issues, and we have fun while we're doing it. So if I want to make a hero pitch his tent, why not! Let those literary snobs snicker.
ABOUT THE AUTHOR:
Georgia Carter Mathers writes paranormal romance and the things that matter to her. She holds an Associate Degree in Creative Writing and is currently studying for her Graduate Certificate in Publishing. She is the author of The Devil Inside and Trelloran Seduction, which is due for pre-release December 2016. She writes with only one philosophy in mind: Real women. Supernatural characters. Real fun. You can find Georgia at http://www.darklovestories.com.