Cart Before the Horse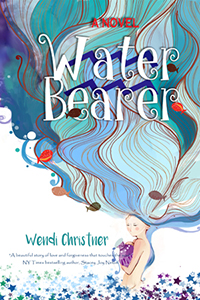 *RAFFLECOPTER GIVEAWAY*
BY WENDI CHRISTNER
In the late 70s, early 80s I grew up in a very rural part of north Florida. People talked slow, time moved slower. About half a mile from my house, an old man named Mr. Bill lived with his mother. I don't know how old either of them were, but Mr. Bill seemed much older than my grandparents. He had a slight build, a gentle soul, and the constant odor of alcohol and tobacco on his breath. Mr. Bill liked to get out and visit his neighbors. He didn't own an automobile. Every morning he hitched his horse Dan up to a cart – imagine the open wagons you see in old Westerns but a little smaller. If any of us were outside when Mr. Bill got close to our house, he'd direct Dan onto our driveway and pull to a stop with an easy, "Whoa, now."
At planting time, Mr. Bill and Dan made their rounds with an old hand plow in the back of the cart. My mom put in about an acre of vegetables every year. We would watch as Mr. Bill unhitched Dan from the cart and hitched him up to the plow. They would spend hours, the old man and the horse, turning our patch of thick gray dirt into neat rows for Mama's vegetables. Dan pulled the plow while Mr. Bill held the long wooden handles and guided it along.
I can't hear the expression, "don't put the cart before the horse," without thinking about Mr. Bill and Dan. Memories like this are the reason I write, the reason I have stories to tell. This post is the first time I've ever written about the real Mr. Bill, but my character Willetta in Water Bearer is inspired by him. People will no doubt wonder why in the world I have Willetta getting around by way of horse and cart. Now you know. Water Bearer, like all my books, has glimpses of the gritty, real life I have been lucky enough to witness, and I want to honor the memories of the real people and rural South I've known.
Water Bearer is a bittersweet story of ever-lasting love and forgiveness set in a rural farming community much like the one I grew up in. Cassidy accidentally set a fire that killed her parents and has decided she needs to leave the ghosts behind. But her last summer with Jared, her best friend, changes everything. These characters grabbed onto my heart the moment I met them, and they still haven't let go.
Thank you for having me here today. It's an honor.
---
ABOUT THE AUTHOR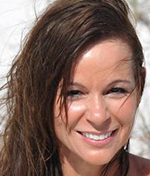 Wendi Christner is the author of Writer's Digest Short-Short Story Competition winner "Throwing Stones," a fairy self-help book, and several novels written under various pseudonyms. Her gritty, emotional stories tend to have a Southern voice born of her roots in the Florida panhandle. She currently lives in Tampa with her husband, son, and their fur family.
www.WendiChristner.com
www.facebook.com/WendiChristnerAuthor
Twitter/Instagram @WendiDarlin
---
Rafflecopter Giveaway – $25 Amazon Giftcard
a Rafflecopter giveaway
---
WATER BEARER
One last summer together forever changes the lives of best friends in a small Southern community. These unforgettable characters and their moving story linger long beyond the final page.
Amazon: https://goo.gl/4863fA