I Heart Jocks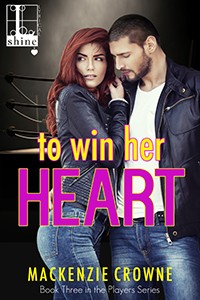 **RAFFLECOPTER GIVEAWAY**
BY MACKENZIE CROWNE
Writing romance and watching sports are two of my favorite things. Football is my game, but in general, any sport will do. I can't help myself. Is there anything sexier than a well-toned athlete?. It's not just their bodies. Seriously, I mean it. Not that those bulging muscles and hardened frames can be overlooked, but it takes a special kind of drive and perseverance to subject oneself to the rigorous schedules and grueling workouts required if one is going to make it to the top of pro sports. That's power, and power is sexy. And before you hit send on that email reminding me women play sports as well, you're right, and they work just as hard at their craft, but I write M/F romance, so for me, it's all about the guys.
With the pro athlete's single minded determination comes a certain amount of arrogance, and yeah, that works for me too. Don't get me wrong, Neanderthals need not apply, but when I pick up a book, I'm looking for that cavern we all know exists between the sexes. I want to experience the tug and pull as the hero and heroine fight their way toward each other. In my opinion, a really good romance requires movement from both characters, but let's face it, in fiction as in life, men travel vastly different paths than we girls. Since I'm a chick, I know personally how the female brain works. For me, the juicy meat of the story comes with delving into the mind of someone handicapped by overconfidence and testosterone.
Which is why many of the heroes I write are larger than life jocks. Like Max Grayson in TO WIN HER HEART, my latest release. Like his buddies in my other Players Series stories, Max is complex, sexy as hell, and yes, arrogant. But he walked the walk, moving closer to his heroine on a path I didn't see coming.
I love when that happens!
So, what about you? Athlete, cop, businessman? What type of hero turns your crank?
---
ABOUT THE AUTHOR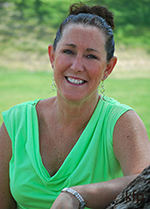 Wife, mother and really young grandmother, Mackenzie lives with her high school sweet heart husband, a neurotic Pomeranian, and a blind cat. She calls Phoenix home because the southwest feeds her soul. Though her friends claim she's a princess, she disagrees. After all, one can't raise two rambunctious boys to wonderful men without getting a little dirt under their nails. A lover of the romance genre, her resolve to share her stories with others was sharpened by a bout with breast cancer. Today she is an award-winning author and eight year survivor, living the dream. Her friends call her Mac. She hopes you will, too. Connect with her at:
http://mackenziecrowne.com
https://www.facebook.com/MackenzieCrowne
https://twitter.com/MacCrowne
---
Rafflecopter Giveaway – Ebook To Win Her Heart
a Rafflecopter giveaway
---
TO WIN HER HEART
In order to protect her, they'll both have to let their guards down…
Country music's It Girl Jessi Tucker is fed up with her family's stifling security measures. The threat of a dangerous stalker has gotten the men in her life—including her football star cousin, Tuck Tucker—monitoring her every move. To get the freedom she yearns for, Jessi hatches a plan to recruit Max Grayson, Tuck's sexy brawler best friend, to play the role of her new boyfriend. But if her scheme works, will she be forced to hide her true romantic feelings for the sake of her independence? Or will she finally steal the heart of her dream man?
Max has been pining for Jessi for years and would do anything to protect her, but a professional cage fighter with too many skeletons in his closet has no business being with one of America's sweethearts. Yet while Max does his best to keep Jessi at arm's length, the Tucker family persuades him to accept her offer.
Max believes he can keep Jessi safe from danger, but can he shelter her from his own dark secrets, the media's unforgiving spotlight—and a mutual desire that's harder to resist each day?