Gay Characters in Romance: Change is Good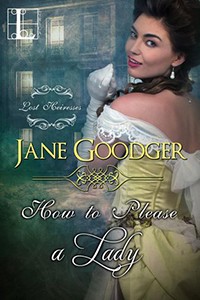 **RAFFLECOPTER GIVEAWAY**
BY JANE GOODGER
I remember reading a romance a long time ago in which the heroine unknowingly married (or perhaps she was engaged) to a homosexual. The man was portrayed as a monster and a deviant, and we were supposed to feel greatly relieved that she was able to escape such a horrid person. I can't remember the author, the book, or anything else about the storyline, but that one scene stayed with me.
Thinking back on that novel makes me realize how much times have changed and in such a remarkably short time. How, if people are not completely accepting of homosexuality, they are at the very least, more understanding.
It was purely awful to be gay in the 19th Century. You either hid it, or if you did not, you were ostracized, beaten (some people thought you could beat the "evil" out of you), institutionalized, or worse. Between 1806 and 1836, sixty men were hanged for the "crime" of homosexuality and it wasn't until 1861 that the death penalty was removed for this particular crime. And after 1885, men found guilty of acts of gross indecency, could serve up to two years in prison.
One of the secondary characters in How to Please a Lady is gay (gasp!). It's not a huge part of the plot line, but it was one, even in this day and age, that I was a bit hesitant about including. Would some of my readers be offended? I read charming little reviews all the time on Amazon from readers protesting "pornography" in romance books. They make me chuckle, but they also make me realize that there are woman who are deeply offended by anything sexual in a romance, including any mention of homosexuality. I cannot dismiss their real concerns, nor their beliefs. But I needed Daniel to be gay, and so gay he is.
Daniel is portrayed as a successful man, handsome, charming, who has high political aspirations. My heroine, hearing rumors about him, sees him as "safe." And so she agrees to marry him to escape the purely awful Duke of Weston her mother wants her to marry. Rose and Daniel go into their marriage with eyes wide open, knowing they are using one another for their own purposes, and they become wonderful friends. Their story is mostly back story for my main romance, but I do think it's an important element and says a lot about the character and growth of my heroine, who ultimately gets to marry the man she was meant to all along.
---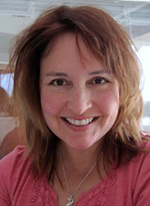 ABOUT THE AUTHOR
Jane Goodger lives in Rhode Island with her husband, three children, Chihuahua, one-eyed cat, and a ferret. She works full-time, and operates an editing service in between writing Victorian-set historical romances. In her free time (hahahaha), Jane watches HGTV and dreams of fixing up her 1940s colonial. A former journalist, Jane has lived in Virginia, Washington, D.C., and Pozzuoli, Italy.
www.facebook.com/janegoodgerbooks
@janegoodger
---
Rafflecopter- How To Please A Lady Ebook Giveaway
---
How To Please A Lady
Run though they might, love will find them…
Lady Rose Dunford is shocked–and titillated–by the number of female visitors coming and going from her mysterious new neighbor's Manhattan brownstone. Recently widowed by the death of her very sweet, but not very exciting husband, Rose finds it difficult to imagine just what the attraction could be.
And then she meets the bachelor in question. Not only is Charlie Avery dashing and outrageously good looking–she knows him! He is none other than the man who once helped her escape the dreary matchmaking plans of her father, the man she once dreamed she could love. Can Charlie's presence next door be an accident? Or has he come to show her everything he has learned about…