A Butterfly Flaps Its Wings
**RAFFLECOPTER GIVEAWAY**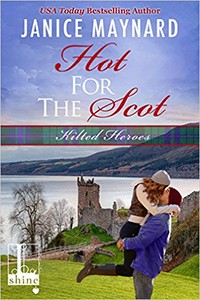 BY JANICE MAYNARD
Sometimes things happen in life that produce ripples far down the road. Case in point – my first RWA conference in 1991. New Orleans. Hot. Steamy. And me an extreme "newbie". (It would be another five long years before I sold my first book.)
I gobbled up workshops, of course, wanting so badly to get published. But aside from the educational aspect of the national conference, I was absolutely astounded to find out that I could get free books! Lots of them!
This was long before the advent of e-books, of course. I marked up the conference schedule and made sure I attended as many publisher signings as possible. Long before I was a writer, I was a reader, an avid one. Now, here I was, drowning in the delicious novelty of being among my people. And on top of that, I was racking up enough wonderful contemporary and historical romances to last me for an entire year.
Luckily for me, this was also before the airlines really started cracking down on the weight and amount of luggage passengers could have. So when I saw a special table with an unknown author signing copies of her debut novel, Outlander, I thought, what the heck. I could fit that huge hardback in my suitcase. No problem.
I'm ashamed to say that the book sat unread on my shelf for six months or more. If you're like me, the TBR pile never really gets any smaller. But when I finally picked up my signed, first edition of Outlander and started reading, I was hooked.
Lots of people can write competent sentences and paragraphs. Only a few have the gift of storytelling so vivid you absolutely know the characters. That's how I felt about Claire and Jamie Fraser.
It was especially fun some years later when one of my daughters was old enough to read Outlander for herself. To tell you the power of that book, she ended up marrying a redheaded guy named Jamie. Coincidence? I think not. I'd call it the Outlander effect.
I enjoy all the books I write, but I have to confess that HOT FOR THE SCOT has been a labor of love. Three friends. All Outlander addicts. What could be more entertaining than a girl trip to Scotland?? And the prospect of finding one special, kilted Mr. Right… 🙂
So tell me, what romance novels have made a huge impression on you? I'd love to hear. Plus, I'll be all ears to find out what new books to download this year.
Thanks for having me today! Happy reading…
Janice Maynard
---
ABOUT THE AUTHOR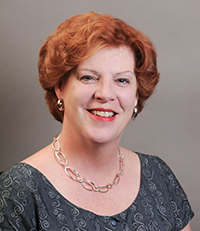 USA Today bestselling author Janice Maynard knew she loved books and writing by the time she was eight years old. But it took multiple rejections and many years of trying before she sold her first three novels. After teaching kindergarten and second grade for a number of years, Janice took a leap of faith and quit her day job. Since then she has written and sold over thirty-five books and novellas.
During a recent trip to Scotland, Janice enjoyed getting to know the "motherland". Her grandfather's parents emigrated from the home of bagpipes, heather, and kilts. Janice lives in east Tennessee with her husband, Charles. They love hiking, traveling, and spending time with family.
Hearing from readers is one of the best perks of the job!
---
Rafflecopter Giveaway – HOT FOR THE SCOT ebook
---
HOT FOR THE SCOT
In Janice Maynard's sweet and sexy new series, three childhood friends with a shared passion for the Outlander novels and TV show decide to travel to Scotland looking for adventure—and their very own Highland heroes… 
It's a dream come true for schoolteacher Hayley Smith. No homework to grade, no students to corral, no social media, Internet or cell phone…just a month amid the heather and rolling hills around Inverness. A brawny alpha male in a kilt is probably too much to ask for. But Hayley is in heaven ambling around Loch Ness, gazing and then…falling into the icy water, before being rescued by a strong, chivalrous local hero…
Retired soccer star Angus Munro, aka Angus the Angler, is a little insulted and a whole lot intrigued when Hayley doesn't recognize him. How long has it been since anyone saw beyond his wealth and fame? And how long before the macho athlete and his modern-day American damsel in distress act on an attraction that could make even the misty Scottish moors sizzle with heat? Long enough, maybe, for both to figure out if this is an affair to remember…or the start of something everlasting…