Q&A with Kat Martin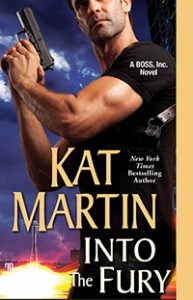 Please tell us about yourself for readers new to you. What made you start writing?
I've always loved to read. When my husband (boyfriend back then) wrote a book, I thought it would be fun to try it. Now I've written more than 60 books. I wrote historical for years, but fell in love with writing the hunky guys in my Romantic Suspense novels. Ethan Brodie in INTO THE FURY is my newest.
How long did it take before you were published? Was it everything that you thought it would be?
It took me six months of submissions to find a publishers. I was turned down by all but one of the traditional publishers in New York. I was in despair when Pageant bought the book and made it a lead title, which jump-started my career. Yes, I would say the journey has been longer and harder than I thought it would be, but the rewards have been great.
What personal goals have you made for yourself for 2016?
I'm hoping INTO THE FURY will hit the top 10 on the New York Times bestseller list.  It's a great goal, but not easy to achieve.  I'm excited to be traveling to Europe again this year, one of my favorite places to go.
Do you have a daily ritual to get you in the "writing zone"?
I usually start with email and social media, then move on to writing.  I really look forward to those hours of quiet work every day.
Can you tell us a little bit about your new release? How did you come up with the concept?
I rarely know how I come up with story ideas.   A kernel sort of pops into my head then I work out the details as I am writing the book.  It's a really tough way to write, far easier if you can plot the whole thing out ahead of time, but with Romantic Suspense, it doesn't seem to work as well that way.
Into the Fury is out January 26.   When Valentine Hart, one of La Belle lingerie's most beautiful models, receives a death threat, its bodyguard Ethan Brodie's job to protect her.  Throw in murder, mayhem, and copycat killers and you have INTO THE FURY.   It's a fast paced, action packed romantic suspense I'm hoping readers will enjoy.
How do you stay inspired?
Essentially, no matter who much writers like to deny it, writing is a job.  I don't write, the bills do not get paid.  I have lots of sleepless nights trying to come up with stories or scenes, but if I want to make a living, I have to produce a novel.  Fortunately, most of the time, I love my work.
Do you have beta readers or a critique group before you send out to agent/editors?
I did work with a critique group before I was published.  They were a tremendous help.  But after 60 books, I've learned to trust myself.  And of course my editor has input.
What is the most difficult part of your writing journey? What is the most exciting part?
Thinking through the plot is the most difficult part.  Making it work on a day to day basis, moving the story forward.  I like writing emotion and love scenes are part of that, so that is the fun part.
Do you have any hobbies that are therapeutic to you when you have writer's block?
Traveling is the best therapy for me.  Getting away from the computer, totally forgetting work for a while.  Even a day helps sometimes.
What are you reading right now? Any recommendations on authors you think are fabulous?
Julie James is fabulous for contemporary.  Carolyn Crane is great for Romantic Suspense.  Dana Matron is really good.
Some writers do not read books of the same genre when they're writing. Do you find that it's helpful to do this or do you read the same genre to get your creative juices flowing?
I read across the board.  If it's recommended and it's good, I'll read it.  All of them help in some way to get the juices flowing–if they are good!
What is the most extreme or wildest thing you've done and what did you learn about yourself?
Probably leaving my husband and moving in with a man I had never even had a date with.  I guess it was the right thing to do since we have been married over 30 years!  I learned to trust my instincts.
What do you think about the rise in Indie publishing? Has it affected you and what are your thoughts on it?
It's affected the entire industry tremendously.  Its bankrupted people, cost people their jobs, and provided great opportunity.  It remains to be seen if it's going to turn out to be good or bad.
Do you have casting ideas if any of your books were made into a movie? Which book can you see going to the big screen and who would play in it?
I've written several books I think would make great TV movies.  INTO THE FURY might make a good film, being set in the lingerie fashion show world (think Victoria's Secret).   The Christmas Clock, a little novella I wrote, still may end up a Christmas movie.
Casting?  I'll take Ben Afleck as Ethan Brodie.   Or Chris Evans!  Who doesn't love Captain America??
Any last words for your readers?
If you like hunky males and sexy ladies, I hope you will look for INTO THE FURY.  It's out January 26.  If you haven't tried one of my books, I hope you will.
What should we expect from you in the future?
INTO THE WHIRLWIND is next, out May 31, one of my personal favorites.  Then bounty hunter, Luke Brodie, Ethan's brother, in INTO THE FIRESTORM.  I hope you'll watch for them and that you enjoy!  Warmest wishes for a great 2016!  kat
---
INTO THE FURY
A bodyguard, a bounty hunter, a P.I.–the men of Brodie Operations Security Service, Inc. are down for the job. . .
Sinners, whores, and sluts beware–your time is at hand: a faceless menace is threatening lingerie models on a cross country tour, and Ethan Brodie is there to defend and protect.
Ethan's learned the hard way that beauty is no substitute for character. So even though Valentine Hart is one of the most breathtaking women he's ever seen, he's keeping his hands off and his eyes open. Or that's what he tells himself.
Then one of the models is murdered, and the closer Ethan gets to the answers, the closer he finds himself to Valentine–and the hotter the pressure feels. There's more to Val–more to the other girls–than he could have guessed. But one is keeping a secret that could kill them all.
Amazon |  Barnes & Noble | Books A Million | Indiebound | Kindle | Nook | Kobo | Googleplay | Ibooks
---
ABOUT THE AUTHOR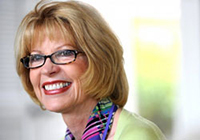 New York Times bestselling author Kat Martin is a graduate of the University of California at Santa Barbara where she majored in Anthropology and also studied History.   She is married to L.J. Martin, author of western, non-fiction, and suspense novels.
Kat has written more than sixty-five novels.  Sixteen million copies of her books are in print and she has been published in twenty foreign countries, including Japan, France, Germany, Argentina, Greece, China, Russia, and Spain.
Born in Bakersfield, California, Kat currently resides in Missoula, Montana, on a small ranch in the beautiful Sapphire mountains.
Her last 10 books have hit the prestigious New York Times bestseller list.  AGAINST THE WILD, AGAINST THE SKY, and AGAINST THE TIDE her latest release, took top ten spots.
Visit Kat's website at www.katmartin.com
VIDEO
Video: https://www.youtube.com/watch?v=Z6TuRr6l0c0
SOCIAL MEDIA
Facebook: https://www.facebook.com/KatMartinAuthor
Twitter: https://twitter.com/@katmartinauthor
Goodreads: https://www.goodreads.com/book/show/25476514-into-the-fury