Unlikely Romance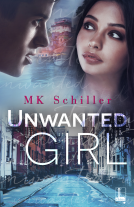 BY MK SCHILLER
One of my favorite things to do in a story is to make two unlikely characters fall in love. I love reading about broken, flawed characters from different slices of life finding common ground. It's the reason I enjoy writing multicultural romance. I fully believe we create our own barriers.
Although, I love reading any kind of romance, I lean toward unique parings such as the overweight girl and personal trainer or the high-ranking CEO falling in love with a wondering musician. Even better, perhaps in the later scenario, the musician is the man.
Add in cultural differences and you have even more interest. With technology, I'm seeing the world grow closer every day. Instead of tolerating or even worst, ignoring differences, we are embracing them. We need the same type of diversity represented in the romance world.
My writing process is pretty organic (okay, I fly by the seat of my pants). Typically, once I have my characters plotted out, the actual story comes together. I create the set of circumstances where my hero and heroine find each other and in doing so, discover a great deal about themselves. Once I add in a healthy pinch of spice and a couple cups of tension, I have a story.
Sometimes that story has to do with cultures clashing, but there are so many driving forces in a romance. I really believe love can exist anywhere, between any two people if they are meant for each other. For me, reading and writing about multicultural romance is not about exposing the differences in the characters, but rather showing the similarities we have no matter where we hail.
Unwanted Girl is about an eastern Indian heroine from a small village in India. She falls for cynical, New York City author. These two have a whole world separating them, not to mention a ticking clock since her student visa will expire in a few months. Both characters also have scarred pasts and carry heavy burdens that limit their views of a promising future. Yet, together, they learn to embrace life and experience true joy for the first time. Shyla, the heroine, wants to write a story, but she is no writer. Nick, although a seasoned successful writer, has lost his passion. The novel goes between the story they write and the life they are living. I've never attempted anything so outside the box, but I hope the romance resonates with readers. After all, how can there be satisfaction without risk?
---
ABOUT THE AUTHOR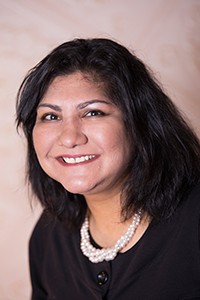 I am a hopeless romantic in a hopelessly pragmatic world. I have a full time life and two busy teenagers, but in the dark of night, I sit by the warm glow of my computer monitor, and attempt to conjure up passionate heartwarming stories with plenty of humor.
I started imagining stories in my head at a very young age. In fact, I got so good at it that friends asked me to create plots featuring them as the heroine and the object of their affection as the hero. We'd spend hours on the phone while I came up with a series of unrealistic, yet tender events, which led to a satisfying conclusion. You've heard of fan fiction… this was friend fiction.
Even with that, it took many years to realize I could produce an actual full-length book that readers would enjoy. I try to make my stories humorous, realistic, with flawed but redeeming characters. I hope you enjoy my stories and always find The Happily Ever After in every endeavor.
Website – http://www.mkschillerauthor.com
FB author page – http://www.facebook.com/MKSchillerauthor
FB personal Page – https://www.facebook.com/mk.schiller
Amazon Author page – http://www.amazon.com/MK-Schiller/e/B00FE0FGDM/ref=sr_ntt_srch_lnk_1?qid=1407492789&sr=8-1
Twitter – https://twitter.com/MKSchiller
Goodreads author page – https://www.goodreads.com/author/show/7223625.M_K_Schiller
---
UNWANTED GIRL
This smoothly written cross-cultural romance, which initially appears uncomplicated, evolves into an in-depth study of strong emotions and underlying motivations. Schiller has a fine talent for describing cultural conflicts, and the characters are multifaceted and endearing. A truly unanticipated turn of events sends the riveting conclusion into overdrive, leaving readers breathless. – Publisher's Weekly 
When a man loves a woman
Recovering addict Nick Dorsey finds solace in his regimented life. That is until he meets Shyla Metha.  Something about the shy Indian beauty who delivers take-out to his Greenwich Village loft inspires the reclusive writer. And when Shyla reveals her desire to write a book of her own, he agrees to help her. The tale of a young Indian girl growing up against a landscape of brutal choices isn't Nick's usual territory, but something about the story, and the beautiful storyteller, draws him in deep.
Shyla is drawn to Nick, but she never imagines falling for him. Like Nick, Shyla hails from a village, too…a rural village in India. They have nothing in common, yet he makes her feel alive for the first time in her life. She is not ready for their journey to end, but the plans she's made cannot be broken…not even by him. Can they find a way to rewrite the next chapter?