Five Tips To Sharpen Your Writing
**GIVEAWAY** One lucky commenter will win a copy of INTO THE FURY by KAT MARTIN. For US Residents Only.

BY KAT MARTIN
I never give writing tips.  I figure everyone has his own personal style.  Plus some people are just naturally good.  But I do think there are a few things authors can do to sharpen their work.  Here are some of the things I think about when I am writing a novel.
Start with a hook. Make your first sentence or at least your first paragraph compelling.  Make the reader want to read the book!  In INTO THE FURY, my newest Romantic Suspense, the first sentence reads, SINNERS, SLUTS, and WHORES–BEWARE.  Your TIME is at HAND.  Standing next to the long mahogany table in the conference room, Ethan Brodie re-read the note he'd just been handed.
Everyone who sees this paragraph recognizes the threat in that note.  Someone–probably a woman–could be in grave peril.
With any luck, this opening will intrigue the reader enough to keep reading.
Enter late and leave early. In the above example, we're starting in the middle of the scene.  We're not in the conference room waiting for Ethan to show up.  We aren't there until after he receives the note.  From there we start charging forward, finding out what's going to happen next.  Just remember the reader isn't interested in "Hi, how are you?"  "I'm fine, and you?"
At the end of the scene, get out.
Make sure there's conflict in every scene. This doesn't necessarily mean violent conflict.  It can be man against nature, man against man, man against himself, anything that makes the reader interested in continuing.
In my example, the conflict in the opening scene of INTO THE FURY is mostly Ethan's battle with himself.  He doesn't want to take a job bodyguarding what he thinks will be a bunch of air-headed models.  He's had too much woman trouble lately, but it's a good job that pays well.  They need his skills and so he decides to take it.
Stay in the active voice whenever possible. Try not to use the word was too many times.  Here's an example.  A rumble of thunder in the sullen gray sky blotted the reverend's next words.  I could have written, The sound of thunder could be heard in the distance. The sky was a sullen gray.  That's passive voice.  It's important to stay active.
Personally, I have to work at this.  I often go back and change from passive to active after I write the first draft.
Write characters that grow and change. Writing a character arc, it's called.  It means your characters learn something or do something that changes them.  During the time Ethan is working with the La Belle lingerie models, he learns how difficult their job is.  He comes to admire their work ethic and their brains.
It changes some of his thinking about the female sex and helps him realize the kind of woman he really wants in his life.
There are lots of great tips to writing.  The five above I learned from studying very successful authors.  Dean Koontz has a wonderful book called Learning To Write, but its out of print and hard to find.
All the authors I've studied, all the books by other authors that I've enjoyed through the years, have helped me immeasurably.  I hope these tips will help you, too.
Best of luck with your writing and all good wishes for a terrific 2016.
Warmest, Kat
---
INTO THE FURY
Take death threats against ten of La Belle's most beautiful lingerie models as they travel the country on a widely publicized fashion show tour, mix with macho bodyguards, throw in murder, mayhem, copycat killers, and millions of dollars in diamonds, and you have INTO THE FURY, Kat Martin's newest Brodie novel.
Ethan Brodie goes head-to-head with Valentine Hart in this novel of intrigue, fast-paced action, and steamy romance.
---
AN EXCLUSIVE EXCERPT…
Worry rode Ethan's shoulders all the way across town.  What if the murdered woman had been Valentine?  What if she was the killer's next target?  Thinking of Samantha's beautiful friend lying dead made his stomach burn.  He'd promised to protect her.  If something happened, what would he say to Sam?
He was in a dark frame of mind when he climbed out of the Jeep and pushed through the door of the Perfect Pup.  What the hell was a pampered woman like Valentine doing at a dog grooming parlor on the day of the fashion show?
He scoffed.  Probably having ribbons tied on the topknot of some little rat dog.  Maybe one of those prissy little lap-poo whatever the hell they were called.
No one was behind the counter in the waiting area, but he could hear feminine laughter at the back of the shop.  At the door to one of the shampoo rooms, he spotted Samantha's mop of nutmeg curls as she shampooed a gigantic white dog.  A blond woman worked next to her, both of them up to their elbows in soapy water.
Ethan jolted to a halt as the great beast leaped out of the tub, soap bubbles flying, knocking down the taller woman, who went sprawling on her behind, the wet dog landing on top of her.
She let out a squeal of laughter matched by Samantha's burst of hilarity.  Ethan just stared.  Good Christ, it was Valentine Hart.
"Hi, Ethan."  Samantha grinned.  "That's Harry."  Just then the dog gave a mighty shake, sending a barrage water droplets flying.
Sam and Valentine broke into fresh gales of laughter.  Valentine's dimples popped out and Ethan couldn't stop staring.  Her soggy T-shirt clung to a pair of perfect breasts, but it was the joy in her pretty blue eyes that made his chest feel tight.
He reached down to help her up, and she grabbed hold.  As he pulled her to her feet, he felt a jolt all the way to his low-topped boots.
"Thanks," she said, smiling.
Ethan couldn't stop a smile in return.  "You're just full of surprises, Ms. Hart."  His gaze traveled from her messy ponytail, down her long, jean-clad legs, to a pair of worn sneakers.
Behind him, Samantha snapped Harry onto a leash and the big dog politely sat down.
"I think it's time I introduced you two," Sam said.  "Ethan, this is Valerie Hartman.  Valentine Hart is her stage name.  She's not really a model.  I mean, she is, but it's only temporary.  Val's actually a student at the university.  She's studying to be a veterinarian."
Feeling like a fool, he turned to the pretty blonde.  "I think maybe we should start over.  I'm Ethan Brodie."  He stuck out a hand.  "It's nice to meet you, Valerie."
She shook his hand.  "Valerie Hartman.  A pleasure, Ethan.  You…umm…came here to see me," she reminded him.  "What's going on?"
The moment of levity was over.  He was there to keep her safe.  "I'm afraid I've got some bad news, Val.  Earlier this morning, Delilah Larsen was found murdered in her apartment."
"Oh, my God."  Her eyes widened as the possibility sank in.  "It wasn't…wasn't the guy who wrote those notes?"
"There's a chance it was.  That's why I'm here.  From now on, Val, you're under my protection."
Amazon |  Barnes & Noble | Books A Million | Indiebound | Kindle | Nook | Kobo | Googleplay | Ibooks
---
ABOUT THE AUTHOR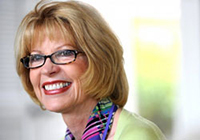 New York Times bestselling author Kat Martin is a graduate of the University of California at Santa Barbara where she majored in Anthropology and also studied History.   She is married to L.J. Martin, author of western, non-fiction, and suspense novels.
Kat has written more than sixty-five novels.  Sixteen million copies of her books are in print and she has been published in twenty foreign countries, including Japan, France, Germany, Argentina, Greece, China, Russia, and Spain.
Born in Bakersfield, California, Kat currently resides in Missoula, Montana, on a small ranch in the beautiful Sapphire mountains.
Her last 10 books have hit the prestigious New York Times bestseller list.  AGAINST THE WILD, AGAINST THE SKY, and AGAINST THE TIDE her latest release, took top ten spots.
Visit Kat's website at www.katmartin.com
VIDEO
Video: https://www.youtube.com/watch?v=Z6TuRr6l0c0
SOCIAL MEDIA
Facebook: https://www.facebook.com/KatMartinAuthor
Twitter: https://twitter.com/@katmartinauthor
Goodreads: https://www.goodreads.com/book/show/25476514-into-the-fury