Small Town Girl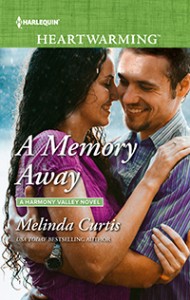 BY MELINDA CURTIS
I grew up in a small town on a 50 acre sheep ranch. We had a rutted dirt driveway that wound downhill for a quarter mile, no neighbors for miles, and an old green bubble-fendered Ford truck. If I were to write about my life, it would sound like a cliché.
So when I was asked to write a series for Harlequin Heartwarming, I thought carefully about what I wanted to do. Definitely small town, because I love reading about them. Maybe a winery, since I'd worked at one. And humor. Because I deal with the stresses of life by looking at the lighter side, I wanted to include humor – which is a tough sell in the Home & Hearth lines at Harlequin.
At the time, I was helping to care for my 87 year-old father and was constantly left smiling from interacting with my mother's 80-something year-old friends. I've had friends come over and had my dad come out in his long johns. He'd sit with us, have coffee and chat as if he was fully dressed. I've had my mother's friends come over bearing gifts of persimmon jelly or Spam casserole and expect my children to be eager to taste whatever it is they offer despite the sketchy way it looks or smells. My mother has macular degeneration so bad, she can't see the television through binoculars, yet she paid to renew her driver's license when the form arrived (we had already convinced her not to drive, but it was a matter of pride). In short, the elderly people in my life are a wealth of comedy. I began to wonder what would happen in a small town that was only populated by people over the age of 65. Harmony Valley was born.
Now that people under the age of 35 are returning to Harmony Valley, they're encountering some set-in-their-ways characters. A former Broadway star who dances in her long johns, tutu, and rain boots. A barber with the shakiest hands in the west. A former racecar driver out to prove she's still got it. And nosey neighbors who are ecstatic to have something else to watch during the day other than The Price is Right.
Do you have an elderly relative who provides comic relief in your life? Or are you the one providing the light-hearted moments in your family's life?
---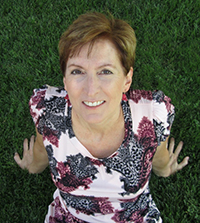 ABOUT THE AUTHOR
Award winning, USA Today bestseller Melinda Curtis writes the Harmony Valley series of sweet and emotional romances for Harlequin Heartwarming, and the sweet romantic comedy Bridesmaid series. A Memory Away is Book 6 in the Harmony Valley series. Brenda Novak says: "Season of Change has found a place on my keeper shelf".  Melinda also writes hotter romances as Mel Curtis. Jayne Ann Krentz says of Blue Rules: "Sharp, sassy, modern version of a screwball comedy from Hollywood's Golden Age except a lot hotter."
Special Offers/Freebies:
Readers of this blog will be emailed a FREE sweet romantic comedy by signing up for Melinda's book release email newsletter. Link: http://www.melindacurtis.net/join-melinda-s-mailing-list
Website: www.MelindaCurtis.net
Facebook: https://www.facebook.com/MelindaCurtisAuthor
Twitter: @MelCurtisAuthor
Pinterest: http://www.pinterest.com/melcurtisauthor
---
Rafflecopter Giveaway
$25.00 Amazon Giftcard
---
A MEMORY AWAY
Duffy Dufraine just found out he's going to be an uncle. Jessica Aguirre came to Harmony Valley in search of the father of her unborn child, which is by no means him. An accident may have damaged the expectant mom's memory, but he knows his twin is the man she's looking for. But Greg's gone, which leaves Duffy the only family Jess has. And he has to make things right. Offering her a temporary place to stay seems an ideal short-term solution. Until she stirs desires that make the embattled vineyard manager rethink his own long-term game plan. Is he ready to offer Jess and her baby a home to call their own—with him?
AMAZON | KOBO | B&N | iTUNES  | PRINT via HARLEQUIN
Print Available in Wal-Mart January 1, 2016