Comfort Cookies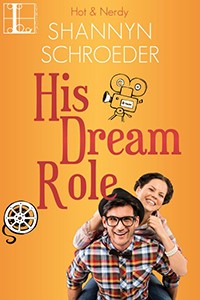 BY SHANNYN SCHROEDER
The holidays are just about on top of us, which means many of us are stressed. We're running around getting presents and prepping meals and rarely take the time for a breather.
This time of year, we all need some comfort. If you've ever read my blog (or even my bio on social media), you know that my two favorite things to help me relax are watching TV and baking cookies. I love my DVR because I can save all the shows I don't have time for when I'm running around and I can watch them at my leisure—minus commercials, which is doubly awesome.
But baking gives me a different kind of peace. The actual act of baking frees my mind. When I'm stuck on a plot point, I'll often go to the kitchen and bake. While my mind is on butter and flour and mixing, ideas start to gel and help me figure out my issues with my book. In addition to story ideas, I think there's something about making a special treat that others will enjoy. It's a different kind of relaxation because I know when I'm done with the work, I'll have something delicious to enjoy. I can share it with others and that provides another kind of happiness.
Baking is special because it's not something I have to do. I have to cook because my family might starve otherwise. So while I don't mind cooking for them, I don't truly enjoy it. Baking is a treat. I prefer to bake cookies for a few reasons. First, they're quick and easy. Second, they keep well, which aids in sharing with others. Finally, they're small and snackable so you don't overdo it (unless you eat the whole batch).
When I wrote my first single-title book, More Than This, the heroine bakes what she calls Comfort Cookies. They were simply an idea in my head, but when my editor requested a recipe for the back of the book, I needed to create one. So I did.
Here's the recipe for Comfort Cookies. They're chocolately and delicious and I hope they might bring you some comfort when you sit down to take a break.
Comfort Cookies
3 oz. unsweetened chocolate
4 oz. bittersweet chocolate
¼ c (1/2 stick) unsalted butter
3 eggs
1 ½ c sugar
1 tsp vanilla
1 c flour
1-½ tsp baking powder
½ tsp salt
1 c semisweet chocolate chips
Preheat oven to 350 degrees. Melt butter, unsweetened chocolate, and bittersweet chocolate in top of double boiler. In mixing bowl, beat eggs, sugar, and vanilla together until mixture thickens. Add melted chocolate. Mix well. Add flour, baking powder, and salt. Mix until combined. Stir in chocolate chips.
Scoop teaspoon-sized cookie onto cookie sheets. Batter will be gooey. If using aluminum pans, line with parchment paper (no paper needed on stoneware). Bake for approximately 11 minutes, until tops are cracked and edges are set. Let cool on sheet for a minute or two then transfer to cooling rack.  Yield: 4 dozen
---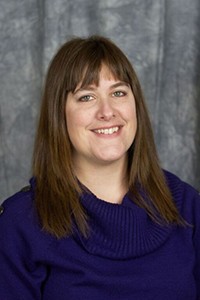 ABOUT THE AUTHOR
Shannyn Schroeder is the author of the O'Leary series, contemporary romances centered around a large Irish-American family in Chicago and the Hot & Nerdy series about 3 nerdy friends finding love. When she's not wrangling her three kids or writing, she watches a ton of TV and loves to bake cookies.
Website — http://www.shannynschroeder.com
Goodreads — https://www.goodreads.com/author/show/6575201.Shannyn_Schroeder
Twitter — https://twitter.com/SSchroeder
Facebook — https://www.facebook.com/shannyn.schroeder
---
HIS DREAM ROLE
Free Mitchell loves the theater. In his dreams he's the one taking the spotlight. But so far he's played against character by following in his father's footsteps as an investment banker. When he's masquerading as Dr. Who or Sherlock Holmes to help his brother, he feels he can escape his shy, dorky persona. But nothing's prepared him to play boyfriend to a gorgeous girl like Samantha Wolf.
Samantha isn't quite sure what to think of Free. He's cute, sweet, and quirky, but his outlandish costumes make him seem crazy. However, it turns out Sam has a soft spot for theater nerds. And the more time they spend together, the more their steamy romance begins to take center stage. Only problem is, there doesn't seem to be a script. And it's anyone's guess how this one will end.