Keeping the Romance Fresh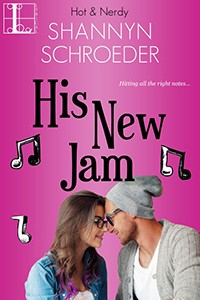 BY SHANNYN SCHROEDER
I love writing contemporary romance because it allows me to be comfortable about writing what I know, what I'm familiar with. For example, I write stories set in Chicago because I grew up there. My world building in some cases is easier than if I wrote paranormal or sci-fi. However, writing contemporary romance has some unique challenges that you don't find in other genres. For instance, I can't rely on having an alien race to create conflict for my characters. My hero and heroine aren't rushing to save the country from terrorists.
Contemporary romance, and my books specifically, are about average, everyday people. Rarely do I introduce extraordinary circumstances. In my single title romances, I've written a few teachers, a couple of bar owners, a real estate agent, a couple of cops, a reporter, and, okay, one self-made millionaire. For the most part, my characters are people you might know in real life. In my Hot & Nerdy novella series, the characters are all still in college, but they're working toward everyday jobs: teacher, writer, banker, artist, social worker.
As much as I love the comfort of writing about real-ish people, it also means that I have to figure out conflict. For me, the conflict almost always comes from within the characters. I like to choose a hero and heroine who are opposites. Fundamentally, they might be similar, but on the surface, they're opposites. That creates fun tension and conflict. In addition, each person enters a relationship with his or her own problems and baggage they need to overcome to find the HEA. That emotional piece is often a good source of conflict.
Since the characters are distinct and they have their own histories, that's what keeps the romance fresh. I can use the same plot or trope and because the characters are different, the story will be new. And like I said, they all come with their unique baggage. Through their voices and journeys to become better people, a new story evolves. At some point in my writing career, my approach might change, but for now, I'm happy to let the characters lead the way.
---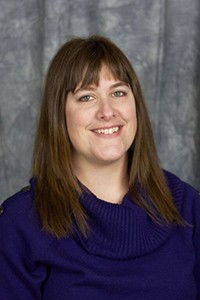 ABOUT THE AUTHOR
Shannyn Schroeder is the author of the O'Leary series, contemporary romances centered around a large Irish-American family in Chicago and the Hot & Nerdy series about 3 nerdy friends finding love. When she's not wrangling her three kids or writing, she watches a ton of TV and loves to bake cookies.
Website — http://www.shannynschroeder.com
Goodreads — https://www.goodreads.com/author/show/6575201.Shannyn_Schroeder
Twitter — https://twitter.com/SSchroeder_
Facebook — https://www.facebook.com/shannyn.schroeder
---
Rafflecopter Giveaway- Ebook copy of His New Jam
---
Sydney Peters can't wait to finally drop the cymbals in marching band and devote time to her true love: drums. With the semester coming to a close, she's blocking out the cacophony during practice, especially sax serenades from Hunter Reed. But when Hunter offers her a paid gig as a drummer in his band, Sydney quickly changes her tune. The two favor different styles, but they make beautiful music together…in more ways than one.
Hunter is fascinated by Sydney's distant allure. He might be a ladies' man on campus, but the sarcastic cymbalist is impervious to his advances. When Hunter sees how passionate Sydney is behind the drums, he orchestrates a plan to find out if she kisses like she plays. What he doesn't anticipate, however, is falling so hard. But will the repercussions of his past crash down on his chance at something real?