Top 10 Fictional Boyfriends of All Time: (A List)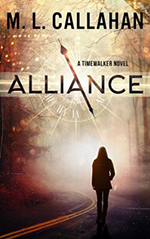 BY ML CALLAHAN
So, I'm a girl. I'm a geek. A nerd. I was a science major in college and I've watched every sci-fi movie ever made…even the horrible ones. I think the Terminator is a beast, but I love watching. I fall in love with characters like Neo in The Matrix as easily as I do Aragon on Lord Of The Rings. In fact, I have so many fictional book boyfriends that I've lost count.
So, here, in no particular order, I'm going to list my top ten all time favorites for you. I took one of each of their characteristics and merged them all into a brand new man…mine!
Aragorn II, son of Arathorn –Lord of the Rings (Because he's noble)
Neo – The Matrix (Because he's loyal)
Mal – Firefly (Because he's a rebel)
Han Solo – Star Wars (Why? Don't ask me why! You KNOW why…)
Gabriel Daratrazanoff – Dark Guardian (Because he's caring)
Judd Lauren – Caressed By Ice (Because he's tough and smart)
Kyle Reese – Terminator (Because he's brave and a bit crazy)
Aden Kai – Shard of Hope (Because he protects those he loves)
Jake Sully – Avatar (Because he's willing to adapt)
Luke – Alliance (Because he will do anything to right a wrong)
Now, this is my laminated list (at the moment) and is subject to change as fantastic new books and movies come out. Every time a read a romance, I fall a little in love with the hero. But when I write one, I don't fall in love…I love him from the beginning, from the first word on the first page. Why? Because I already know him. (And I can't wait for you to fall in love with him, too.)
Luke Lawson, in ALLIANCE, is a scientist, a geek. Before Alexa comes into his life, he spends a lot of time alone, but not lonely. He's strong, but not flashy. He's smart, but not a snob. And he's been working on a project that is going to destroy the whole world. But when he finds out, does he tuck tail and run? No. He not only throws away his career, defies his boss, and risks serious jail time, he is willing to die to protect the very woman who was sent through time to stop him.
If that's not heroic, I don't know what is.
When I read a romance, I want more than a sexy body and testosterone. I want a man who knows how to adapt, who isn't afraid to take risks, and who is smart enough to realize that the heroine I put in front of him is worth fighting for. He doesn't have to be built like the Terminator, or able to 'leap tall buildings in a single bound'. But he does need to be real.
---
ABOUT THE AUTHOR
M.L. Callahan is a sci-fi fanatic and full time writer. Alliance is Callahan's twelfth novel. Fans of Hugh Howey's Wool series, Wayward Pines, Kresley Cole's Immortals After Dark, Sherrilyn Kenyon's League Series, or Karen Marie Moning's Fever Series will not be able to resist Callahan's complex world building, twisting plot lines, or unique premise. Callahan writes something brand new in the science fiction arena with character driven stories that read more like adventure books than hard science manuals. The Timewalker Chronicles are like nothing you've ever read before. Don't miss this book!
Facebook:  https://www.facebook.com/AuthorMLCallahan
Twitter:  https://twitter.com/ml_callahan
Website:  http://mlcallahan.com
---
ALLIANCE
For centuries aliens have waged a covert war for control of Earth using time travel as a weapon. A select group of humans become their soldiers, genetically modified pawns destined to be caught in the crossfire. But this time, the pawns have a plan of their own…and the fate of all mankind rests in their hands.
Don't miss ALLIANCE, Book 1 in The Timewalker Chronicles, a series ten years in the making featuring time travel, aliens, special ops, genetic engineering, action, adventure, danger, gadgets, spaceships, and romance. Don't miss it!
SMASHWORDS   |  AMAZON   |  APPLE   |  KOBO   |  GOOGLE