New "New Adult"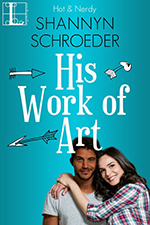 BY SHANNYN SCHROEDER
The world of books is a crowded one. New Adult popped up mostly though self-published authors and found its footing there.  People fell in love with it as a category. Personally, I could appreciate the talent of the authors, but the stories and the characters didn't resonate with me. First, I am far (FAR) removed from being a new adult. Second, I was pretty together as a new adult myself. I walked into college knowing exactly what I wanted and where I was headed. I lived on my own at the age of nineteen, so I knew what it was to juggle bills long before I was out in the real world. I can't remember the shock of adulthood hitting me.
Another reason I struggled with New Adult was because many of the characters are truly tortured. The stories tended to be dark and angsty. Their backstories are horrific. I understand why people can be drawn to such stories (and I've been known to fall for a tortured hero), but overall, I don't want to read something heavy. Life is hard enough without reading books that will tear my heart out.
This is one reason why I shied away from writing New Adult. I knew I couldn't pull off dark and angsty. It's not my writerly voice.
As New Adult gained traction, the category has opened because readers want more. They always want more. More of the same, but more of the different, too. I wrote my first Hot & Nerdy trilogy and the one thing I told everyone was that my stories are light and fun, not dark and angsty.
I'm writing about nerds falling in love. My characters are in their last year of college and are trying to find their place in the world while navigating new relationships. There is drama and laughs and some light fun. I think of my novellas as a snack. Nothing too heavy and filling, just enough to fill a void.
I'm excited to see where else New Adult will pop up and what other genres it will expand to. The possibilities are endless. It really is a great time to be a writer. And an even better time to be a reader.
Website:  http://www.shannynschroeder.com
Goodreads:  https://www.goodreads.com/author/show/6575201.Shannyn_Schroeder
Twitter:  https://twitter.com/SSchroeder_
Facebook: https://www.facebook.com/shannyn.schroeder
---
ABOUT THE AUTHOR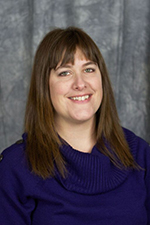 Shannyn Schroeder is the author of the O'Leary series, contemporary romances centered around a large Irish-American family in Chicago and the new Hot & Nerdy series about 3 nerdy friends and their last spring break. When she's not wrangling her three kids or writing, she watches a ton of TV and loves to bake cookies.
---
HIS WORK OF ART
Reese Carter is definitely not your average college girl. She'd prefer to spend Saturday nights playing Hero's Crusade than attending a wild frat party on campus. When she bands together with Adam, fellow comic enthusiast and illustrator, it appears that Reese has formed a dream team sure to propel her writing into the comic hall of fame.
Adam Hayes has never met a girl like Reese. She's sassy, smart, and loves talking comics, although he can't see why she'd choose DC over Marvel. He's thrilled to finally put his artistic chops to use in their upcoming comic project. But this relationship is strictly professional. Or so he tells himself. When the two combine forces, they churn out magic in more ways than they had planned; they never expected to develop a steamy romantic sub-plot of their own…
---
Rafflecopter Giveaway – His Work of Art Ebook