Why I love a Beta hero (as long as he's gorgeous)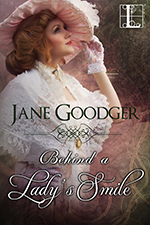 BY JANE GOODGER
Thanks so much for having me today!
I cut my romance reading teeth on classic historical romances, books with heroes who were tough, tortured, and definitely Alpha. I loved them (and still do)! Beta men bored me. Hey, I was in my 20s and like the whole "bad boy" thing. And so it made sense that when I started writing my own books, I would write Alpha heroes who were tough as nails, the only soft part on them (heh heh) their heart when it came to the woman they finally fell for.
But a strange thing has happened to me over the years. I still love Alpha men (as long as they're not jerks), but my own heroes have mellowed over the years, kind of like I have. I noticed this with my current work in progress. After writing two Beta-ish heroes for the first two books of my Lost Heiresses series, I decided to make my hero in the third book an Alpha. A tough, reclusive aristocrat who has no time or inclination to fall in love, and certainly not with my heroine. But I find myself, again and again, making him nice. Making him, for lack of a better phrase, an Alpha wannabe with a heart of gold.
What the heck is going on?
I guess as I've matured, I've come to appreciate and value of a man who is nice. A man who would do anything for the woman he loves. To me, that's sexy. Now, don't get me wrong. My men are still…men! They're tough and strong and everything a man should be. But they're also so darned nice I wish I could bring them off the page and into my life!
Take Mitch Campbell, the hero in Behind a Lady's Smile. He's a perfect example of my "tough guy" who is really nothing but a softie—particularly when it comes to the woman he's falling for. He tried to maintain his Alpha, but his Beta side seems to come out of nowhere and dominate the scene. I love Mitch! He's good and honorable, loves his mother (even though she's a bit outrageous) and would die for Genevieve, the woman he falls hard for.
I still adore reading about Alpha men, but for now I'd rather fall in love with a Beta guy. A really hot Beta guy. Is that so much to ask?
What do you prefer? Alpha or Beta or a nice combination?
Jane Goodger
---
ABOUT THE AUTHOR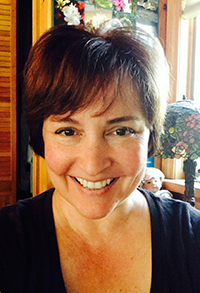 The award-winning author of more than 16 historical romances, Jane Goodger lives in Rhode Island with her family, juggling three kids, a full-time job, a writing career, and a business. She's gotten pretty good at juggling. In her free time (bwahaha) Jane likes to read, shop, and once in a great while cook a decent meal.
JaneGoodger.com
http://www.janegoodger.com
Twitter: @JaneGoodger
https://twitter.com/JaneGoodger
Facebook
https://www.facebook.com/JaneGoodgerBooks?ref=hl
Goodreads
https://www.goodreads.com/author/show/99119.Jane_Goodger
---
BEHIND A LADY'S SMILE
The Lost Heiresses
It's one thing for a girl to lose her way, quite another to lose her heart…
Genny Hayes could charm a bear away from a pot of honey. But raised in the forests of Yosemite, she's met precious few men to practice her smiles upon. Until a marvelously handsome photographer appears in her little corner of the wilderness and she convinces him to take her clear across the country and over the seas to England, where she has a titled grandmother and grandfather waiting to claim her. On their whirlwind journey, she'll have the chance to bedazzle and befuddle store clerks and train robbers, society matrons and big city reporters, maids and madams, but the one man she most wants to beguile seems determined to play the gentleman and leave her untouched. Until love steps in and knocks them both head over heels…