Thank You, Toni Morrison (or, How I Found My Niche in Romance)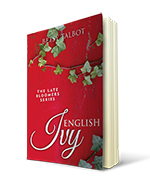 BY BETSY TALBOT
For a long time, I thought Romance wasn't for me. The heroines were all in their twenties, maybe early thirties, and their romantic histories centered on boys they loved in high school and college. 
I was past that stage—divorced, remarried, and with a history of personal highs and lows common to people with more years on the planet. I couldn't relate to these inexperienced characters, what they were searching for, and the wedding + pregnancy happy ending.
My Kindle filled up with thrillers, mysteries, and literary fiction. No Romance.
Is This What Forty Looks Like?
In the meantime, I turned forty, sold everything I owned, quit my job, and took off to travel the world with my husband. Two people I loved had suffered life-threatening illnesses in their thirties, and my husband and I decided not to wait for our dreams any longer.
For four years, I lived out of a backpack, meeting incredible people from around the world. I wrote about our adventures, eventually distilling some of our how-to advice on big life changes into a series of nonfiction books. Women reached out to me. They were inspired by what I was doing and in turn inspired me with their adventures.
These women were making incredible strides after forty: directing short films, traveling the country via RV, writing books, starting charities, running marathons, inventing gadgets, producing their own music, and changing careers.
They moved to new cities, new countries, even. They broke up with the wrong partners and found the right ones. They gained sexual confidence that was missing in previous decades. They wore bikinis for the first time, went back to college, and dyed their hair purple (or stopped dyeing it to allow the gray to show through).
I had an insight: forty was an age of transition, where there was enough accumulated wisdom to ground us, but enough vigor to encourage continued adventure. The combination was potent, and everywhere I looked, women over forty were taking the world by storm.
Again I asked, where were the stories about these kinds of women?
The Challenge
Toni Morrison famously said, "If there is a book you want to read, but it hasn't been written yet, then you must write it."
So that's what I did. On a late night in Morocco, sitting around a table with fellow writers, stuffed from eating a lamb tagine and a little tipsy from the wine, I decided to write Romance for women like me.
I dubbed this project The Late Bloomers Series.
Back in my cozy old house in Spain, I set to writing, imagining five very different women transitioning through their forties in adventurous and messy ways.
The first two books published, and I didn't know what to expect. Would anyone read them?
My worries were soon relieved. Apparently I wasn't the only one who craved this type of book.
Real-Life Inspiration
My favorite part of the experience has been the personal interaction with readers. Every week I write an email to my Late Bloomer VIP list sharing insights, stories, and behind-the-scenes peeks into the creative process. Readers love it, and they often respond with news of their own, including what stories they want me to write or plot lines they'd like to see.
I've tapped into an overflowing well of wisdom, experience, and creativity in myself and my readers with this series.
In the past, I thought Romance wasn't for me. That my people weren't represented, or that the genre felt women my age weren't interesting enough to have their own books.
But now that I've made a place for myself in the Romance world, I've been embraced by the welcoming arms of readers who want the same kinds of stories I do. Other Romance authors support and celebrate my contributions to the genre.
Romance is for me, and for women like me. Women like you.
So thank you, Toni Morrison, for encouraging me to write the stories I want to read. And thank you for joining me on this exploration of how sexy and adventurous life after forty can be!
---
ABOUT THE AUTHOR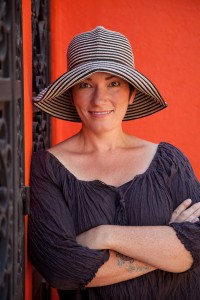 About the Author: Betsy Talbot left the US in 2010 to travel the world with her husband Warren. She can't explain how she ended up buying a house in middle-of-nowhere Spain last year, but she's not complaining. This is where she lets the characters out of her head.
Her latest book is English Ivy, Book Two in The Late Bloomers Series of contemporary romance for women over forty.
Betsy is also the host of The Quickie Romance Podcast, a weekly show with narrated excerpts of today's hottest romance books. If you're a romance author with a great book (in any subgenre), you should be on this show!
Betsy shares her writing life, new episodes of the podcast, and snippets from her travels via the Late Bloomers VIP email list. Click here to join the fun and she'll send you a sexy Late Bloomers adventure for free!
---
ENGLISH IVY, Book 2
Ivy Cross, an American living in London for the past 15 years, is used to being in charge at work and at play. When she clashes with Spanish tech superstar Ruben Alegre, Ivy wonders if she's finally met her match. Will he bend to her will, or will she break him? Ivy can't see it any other way, but her best friends The Late Bloomers work together to show her a third option.