Dating the Bad Guy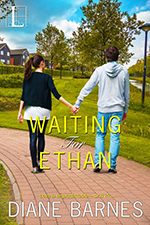 BY DIANE BARNES
My debut novel, Waiting for Ethan, comes out today. Woohoo! For months now, friends have been asking me if I was excited about the release. Well, of course. But the truth is, I'm also a bit nervous.  My characters are my babies, and I'm letting them loose into the world. I'm a little scared for them, especially my protagonist Gina.  God, love her. She means well and tries hard, but doesn't always make the smartest decisions.  Especially about men.
Quite honestly, I think a lot of women have a similar problem. My friends might say that once upon a time, I did. I'll admit, when I was younger, I thought nice equaled boring.  If he was caring, considerate and reliable, he wasn't for me. What's the challenge in that? The less interest he showed in me, the more I wanted him. It took me awhile, but thankfully I grew out  of that stupidity.
How about you? Did you go for the good guy or girl or bad boy or woman? Have you ever dated someone your friends didn't like? Did they speak up during your relationship or wait until it was over?
In Waiting for Ethan, Gina's co-worker Luci doesn't think it's a good idea for Gina to be dating Ethan. From the start of Gina and Ethan's relationship, Luci warns Gina not to get too serious with him. When Gina ignores the advice, Luci advises Gina to break up with him. Gina refuses because she believes that Ethan's her destiny. After all, when she was 13, a famous fortune teller told her she'd marry a named Ethan.
I participated in several writing workshops while I was writing Waiting for Ethan. The reaction to Gina's willingness to stick with Ethan from the other workshop participants was mixed. The discussions were always lively, which, as the author, I was giddy about people getting so worked up over characters I created.  Some readers understood why Gina was willing to stand by Ethan. They liked him and believed he was a good guy going through a bad time doing the best he could. Others thought Gina was an fool to date him. They saw Ethan as a bad guy who mistreated her.
With the release of my novel today, Gina and Ethan are out in the world, free to meet readers outside my novel writing workshop. I;m curious to see what you will all think. Whether you agree with Gina;s choices or not, I hope you;ll be rooting for her. Send me an email at [email protected] to let me know.
---
ABOUT THE AUTHOR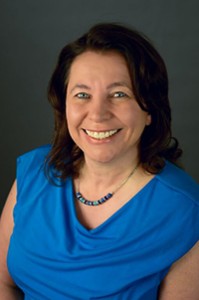 Though she always dreamed about being the shortstop for the Boston Red Sox, Diane Barnes is a marketing writer in Massachusetts. She participates in two monthly writing groups and regularly attends novel writing workshops in Boston and Worcester, Massachusetts. She started Waiting for Ethan as a challenge to participate in National Novel Writing Month. The original story was about a character who dated a string of freshly divorced men who all had issues with their ex-wives. She won't say if it was autobiographical.
In 2012, Diane was one of eight writers who attended the Boston Writer's Studio, an exclusive four-day intense writing workshop taught by bestselling author Elizabeth Berg. Diane says having her idol read her work was a moment she'll never forget.
When not crafting novels, Diane spends her time playing tennis, going to the beach or watching her beloved Red Sox. She completed her first half marathon last year (to combat her love of chocolate) and lives in central Massachusetts with her husband Steve; they often fantasize about moving to Turks and Caicos,  for the winter months at least.
---
Waiting For Ethan
When Gina Rossi was in junior high, her best friend's psychic grandmother got everything right—from predicting that Gina would break her arm and travel to Italy, all the way to leading police to a missing neighborhood child. The one time Gina didn't listen to her, she almost got herself killed. So when she says that Gina will marry a man named Ethan—but she will have to wait for him—Gina believes her, and waits…
Now thirty-six, Gina's Mr. Right is nowhere in sight—until the day she's stranded in a snowstorm, and rescued by the last type of Ethan she expected. It's very romantic, yet surprisingly not. This Ethan is sexy, and clearly her hero. Still, instead of her "Aha" moment, Gina's confused. And when Ethan is happy to discover she's single, does Gina dare tell him, It's because I've been waiting for you? But the bigger question is, does she dare question destiny—by taking it into her own hands? And is she brave enough to handle what happens once it's time to stop waiting—and start living?