Scotland's Rugged Beauty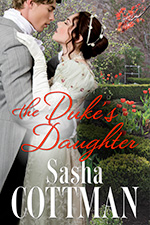 BY SASHA COTTMAN
My historical romance books, The Duke of Strathmore series, covers the lives and loves of a family who have their roots in Scotland.
The family owns a magnificent castle in the rugged wilds of Scotland. I love being able to write about their lives in the glittering world of London ballrooms, but just as much fun is being able to talk about their love for the woods and fens of Scotland.
If you are a fan of the Outlander TV series (and who isn't) you would know that one of the main characters of the show is the landscape. Wild winds and rain also feature prominently, but that is one of the appeals of the land to the north of England.
It was with the Scottish landscape in mind, that I set a major part of the story in The Duke's Daughter on the side of a storm tossed mountain. Being able to trap my hero and heroine alone and make them face up to some truths was a pure joy to write. Who knew that a society miss could also be an expert at landing a highland trout?
Teasing my hero, Avery, with the task of having to allow a 'spoilt young chit' in Lucy to guide them through the dangerous water logged fens to safety was also great fun. If you have ever travelled with a male and been the one in charge of directions you would know what I mean.
Scotland is a truly magnificent place to visit, the deep lochs framed by high snow-capped mountains captures the imagination. Even the light is of a softer nature to that of places such as the USA and my home in Australia.
My penny jar is slowly starting to fill with another visit to Scotland in my future plans. Perhaps we will be fortunate enough to meet one another as we tramp the green meadows of Scotland.
---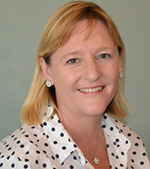 ABOUT THE AUTHOR
Born in England, but raised in Australia, Sasha has a love for both countries. Having her heart in two places has created a love for travel, which at last count was to over 55 countries. A travel guide is always on her pile of new books to read.
Her first published novel, Letter from a Rake was a finalist for the 2014 Romantic Book of the Year.
Sasha lives with her husband, teenage daughter and a cat who demands a starring role in the next book. She has found new hiding spots for her secret chocolate stash. On the weekends Sasha loves walking on the beach while trying to deal with her bad knee and current Fitbit obsession.
---
THE DUKE'S DAUGHTER
When handsome army officer Avery Fox unexpectedly inherits a fortune, he instantly becomes one of the season's most eligible bachelors. More accustomed to the battlefield, he has no patience with the naive debutantes who fill the ballrooms of London.
Honest and impetuous Lady Lucy Radley is a breath of fresh air, guiding him through the season and helping him to avoid any traps. So when Avery is left with little option but to marry Lucy, he can't help but feel he's been manipulated. Nor can he shake the feeling that a duke's daughter should be out of his reach.
From the wildly beautiful Scottish Highlands to the elegant soirees of Paris, Avery and Lucy go on a journey that is full of surprises for them both.  But will their feelings for each other be strong enough to overcome the circumstances of their marriage and survive the ghosts of Avery's past?
Amazon.com  | Amazon Australia  | Amazon UK  | iTunes  | Googleplay  | Kobo  | JBHiFi
THE DUKE OF STRATHMORE SERIES:
Letter from a Rake
An Unsuitable Match
The Duke's Daughter