To Genre or Not to Genre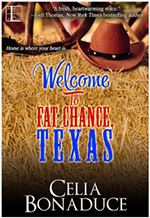 BY CELIA BONADUCE
When I started sending my first novel, MERCHANT OF VENICE BEACH, to agents, I got several flat-out "thanks but no thanks". But frequently I got "personalized rejections" I would read these dismissals over and over, trying to decode the mystery of why I wasn't selling my book. Basically, the personalized rejection letters all said the same thing – the agent found the book funny/smart/insert positive feedback here, but they weren't sure how to sell my story. While there was romance, the story didn't' fit the classic definition of a romance novel. But it also didn't have the "weight" of women's fiction. As one agent wrote "There isn't a shelf for your book". This news made me sad and nervous – but I knew what they were talking about. I was writing a light-hearted romantic comedy rather than a romance – and apparently not enough people were reading or writing that genre to give it it's own brick-and-mortar or virtual shelf.  Each letter had me second guessing myself – should I restructure the book to fit a genre?
My day job is directing HGTV's House Hunters. I hear a lot of conventional wisdom from real estate agents about selling a house. It goes like this: make everything as neutral as possible. Appeal to as many buyers as possible. I thought perhaps I should apply this theory to my writing. But the reason I was writing in the fist place was that I had something I wanted to say – and a way I wanted to say it. One day I was working with a realtor who took us to see a crazy, crazy house – cobalt blue tiled bathroom, red leather dining room, a home office with a claw-foot bathtub. I asked him if anybody would ever buy this house. He said, "It will take some time, but it only takes one buyer. Someone will fall in love with this house."
That was the advice I decided to follow. The rejections kept coming, but I knew someone would fall in love with my story.  Luckily for me, Kensington did!  But that doesn't mean that the naysayers were wrong.  It took awhile for my audience to work out exactly what was going on with my romantic comedies. After my first series THE VENICE BEACH ROMANCES were all published, Kensington decided that my new series WELCOME TO FAT CHANCE, TEXAS should fly under the Women's Fiction banner.
I used to worry that my books would never find "their shelf" – now I don't worry about it. It only takes one reader at a time to "get it."  Together, we can build our own shelf.
---
ABOUT THE AUTHOR
Celia Bonaduce is a producer on HGTV's House Hunters. She is the author of the Venice Beach Romances and lives in Santa Monica, CA, with her husband in a beautiful, "no-pets" building. She wishes she could say she has a dog. You can contact Celia at www.celiabonaduce.com.
Social Media:
Twitter: https://twitter.com/CeliaBonaduce
Facebook: https://www.facebook.com/pages/Celia-Bonaduce/352890508156101