Top Sports Moments: Wow!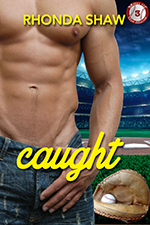 BY RHONDA SHAW
Recently, I was driving in my car, and on the sports talk radio station that I listen to (yes, I'm that much of a sports geek!), they were talking about the best moments in sports.  American Pharaoh had just won the Triple Crown, an incredible feat no doubt, and some callers were saying that was the top moment in sports.  It got me thinking.  Was that really the best moment in sports (so far)?
Right off the bat, I could think of others I thought were "better" sports moments—Back-to-back Championships for the Bad Boy Pistons, Steve Yzerman hoisting the Stanley Cup for the first time, the 1984 World Series Championship Tigers.  But as I thought about it more and more, I realized one thing.  They were great sports moments, but they were all best moments in Detroit sports.
So, I thought about it some more.  Surely, I could think of non-Detroit moments (I hoped).  The "Miracle on Ice" during the 1980 Winter Olympics, Wayne Gretzky becoming the all-time scoring leader in the NHL, or Michael Jorden overcoming the flu and scoring 38 points for the Bulls win were some that came to mind.  And then there were some memorable but tragic moments—Dale Earnhardt being killed at a crash during the Dayton 500, Pete Rose being banned by baseball, or OJ being charged with murder (and being found not guilty).
There are so many out there.  Once you start thinking about it, it is amazing how many come to mind.  And it is interesting how many of them have a deep personal impact on many people.  Together we shared and experienced the thrill of an exciting win, the agony of a painful defeat, and the heart rendering sorrow when tragedy strikes, and all of which can be recalled and re-experienced years later.  There are times when sports are more than just entertainment.  They are a way for people to connect and come together as one, and sometimes, they mean more than 'just a game.'
What top sports moment(s) means the most to you?
---
ABOUT THE AUTHOR
Rhonda owes her love of reading to her mother who would read to her each night before bed and sometimes give into her pleads for more than one chapter. These days, if Rhonda doesn't have a book in her hands, it feels like something is missing. While romance is her true passion, Rhonda enjoys reading multiple genres.
Born in California, but transplanted to the Midwest, Rhonda is warm weather girl to the bone (even years later, winter and her are not on speaking terms) and loves nothing more than a balmy, summer evening. She and her husband are diehard fans of pretty much all sports, but especially for their hometown Detroit teams. Rhonda received a bachelor's in Human Resources Development and continued onto a master's in Marriage and Family Counseling before making a drastic career switch into computer technology. She started out as a website developer and made her way up into management where she now spends most of her days in meetings. Rhonda was a life-long dancer before her body told her she needed to come down off her toes and wrap it up. She also loves all animals–especially moose. She is a proud member of Romance Writers of America.
Rhonda loves to hear from readers, so please visit her website. You can also find her on Facebook and Twitter.