Proof of Virginity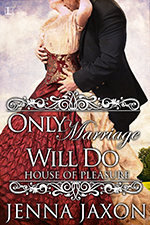 BY JENNA JAXON
Virginity was a major concern for women in the eighteenth century and after. Men wanted a virgin bride to assure that their children would be their actual issue. Most women guarded their virginity scrupulously, the risk of being ruined and therefore an outcast in society was great enough to keep them pure. There were, however, other women who slipped, or who chose to indulge in their passions. These women and others, like midwives or brothel madams (bawds), came up with ways to counterfeit the virgin state.
One bawd, Elizabeth Wiseborn, had a procedure that she claimed could restore virginity. According to the autobiography of Sallie Salisbury, a prostitute in Wiseborn's house, "Certain of Mother Wisebourn's pupils affirm that the venerable old vice-aider did something to Mrs. Sally's body, which was a secret to them, and then sold her virginity to a person of quality." This was of primary financial concern, because a woman's virginity could be sold for a substantial amount of money at auction in a brothel.
Other women, with less skill, found other ways to fool their husbands on the wedding night. One method was to insert a small bladder of sheep's blood into themselves and when the husband penetrated them it would burst the bladder and cause a visible sign of virginity. Another technique to produce blood on the sheets was for the woman to bite the inside of her mouth and then spit the blood onto the sheets before her husband awoke in the morning.
One other medicinal remedy called for alum water to be inserted into the vagina. Alum water is an astringent that shrinks and tightens skin. So if used in the vaginal area, it could produce enough friction to give the illusion of a hymen being in place.
In Only Marriage Will Do, Lady Juliet's virginal status is called into question by the man who claims to be married to her.  He demands she be checked, by a bawd from a local brothel, to see if she has had herself repaired, as he claims to have deflowered her himself. If he can prove they consummated their marriage, the law of the land may accept their marriage as the true one. So the proof of virginity becomes a complication upon which hangs Lady Juliet's happiness.
---
ABOUT THE AUTHOR
Jenna Jaxon is a multi-published author of historical and contemporary romance.  She has been reading and writing historical romance since she was a teenager.  A romantic herself, she has always loved a dark side to the genre, a twist, suspense, a surprise.  She tries to incorporate all of these elements into her own stories. She lives in Virginia with her family and a small menagerie of pets.  When not reading or writing, she indulges her passion for the theatre, working with local theatres as a director.  She often feels she is directing her characters on their own private stage.
Jenna is a PAN member of Romance Writers of America as well as President of Chesapeake Romance Writers, her local chapter of RWA. Her debut novel, Only Scandal Will Do, is the first in her House of Pleasure series, set in Georgian London. Only Marriage Will Do, the second book in the series, is set to release in June 2015 from Kensington. Her medieval serial novel, Time Enough to Love: Betrothal, Betrayal, and Beleaguered, is a Romeo & Juliet-esque tale, set at the time of the Black Death. The next book in that series, a short story called Beloveds, will release in May 2015.
She has equated her writing to an addiction to chocolate because once she starts she just can't stop.
Find Jenna Jaxon online:
BLOG:Â  https://jennajaxon.wordpress.com
TWITTER: https://twitter.com/Jenna_Jaxon
FACEBOOK:Â  https://www.facebook.com/pages/Jenna-Jaxon/146857578723570