Finding Mr. Right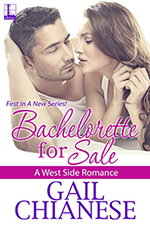 BY GAIL CHIANESE
Remember the good old days when you met your significant other in high school, the two of you fell madly in love, survived college, got married and lived happily ever after?
Probably not (not me anyways). Although, I do know a few couples that has happened to. I also know a few who've met the loves of their lives through friends or the other old fashioned way… at a bar (like me).
But it seems in this day and age of technology and ultra busy lifestyles single people do not have the time to go out and meet other singles like our forbearers did (yeah, I'm looking at my parents' generation). Not only do we not have the time, but also we don't have the patience to weed through all the frogs to find the prince. We want him and we want him now.
So, how does a single lady find their Mr. Right these days?
They can rely on friends and family, and that will work for some. There's internet dating sites so sophisticated they can match you up with Mr. Perfect in 100 questions or less. You can even select sites that are geared toward your age, race, religion, or IQ level. Speed dating is always fun and something every single person should try at least one (if for nothing but the stories you can tell afterward). Trolling the grocery aisles — always a good option and allows you to rule out the junk food addicts and the health food extremists (if those aren't your thing).
Or you can go on a reality dating show. These really aren't new. I think the first one was The Dating Game, which aired as early as 1965 and ran for 21 years, but they've come a long way since then.
Which is what my heroine, Cherry Ryan tried before the story starts. Like so many before her the adventure didn't turn out as she planned. In fact, it pretty much was a disaster leaving her hurt and one step away from giving up on men in general when BACHELORETTE FOR SALE starts. Through the story I got to explore other avenues to potentially meet your soul mate such as a singles auction and the other old fashion venue…work.
So, if you're single and still looking, thinking love can never be found, don't despair… you have options. I'd love to hear what your favorite way is (was) to meet Mr. Right.
---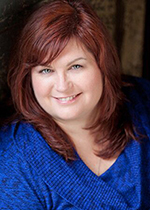 ABOUT THE AUTHOR
Gail Chianese's love of reading began at the tender age of three, when she'd make her grandpa read Fourteen Country Rabbits over and over and over again (and correct him when he skipped parts). While she's branched out over the years by reading mystery, women's fiction, and urban fantasy, she always circles back to romance in the end. That's probably because she's married to her real life hero. Her wonderful hubby has served in the US Navy for the past twenty two years and he's done things he can't tell her about. But it doesn't stop her from being extremely proud of him and the sacrifices he makes for her, his family, and his country. He's also uber-supportive of her dreams and of their three children. Living in Mystic, CT and a member of Connecticut Romance Writers of America, Gail loves to hear from readers. Visit her online at GailChianese.com, follow her on Twitter @Gail_Chianese, or send her an e mail at [email protected]