The Looker-Upper
BY JANE GOODGER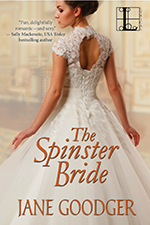 Thank you so much for having me today. I have a confession: I'm a looker-upper. I can't help it, it's a compulsion.
And, given that I write historical romances, that's a good thing. In one of my first books, set during the Civil War, I wrote that the heroine "pressed against the cold cinder block wall" and my copy editor wrote "cinder blocks weren't used until the turn of the century." That little note really bothered me. Not that I was wrong, but that I hadn't even thought it could be wrong. Who knew?
Back then, to find information you had to go to a library and read books and scroll through hours of microfiche newspapers. Oh, the work! Now, I'm a looker-upper on search engines. And it's truly miraculous what one can find.  I should know, because I'm constantly looking up little details because I never want to get an email from a reader that says: You got that wrong.
So now, I'll type in little things like: London Zoo 1870. My hero and heroine were having an outing at the zoo and I wanted to know what animals they'd be looking at. I not only found articles written at the time, but original maps that were handed out to visitors. I know, for example, that Jumbo the Elephant was a huge attraction and that the lions were at the beginning of the zoo and Jumbo was one of the last. Who cares? I do! I can't go back in time (though I wish I could), but I can find out what the time was like through images and drawings and writings.
If a dance was popular, I'll watch a Youtube video of someone doing that dance. I play music, I look at dance cards, I forage through fashion plates.
And I find things serendipitously, too. Like the time I found a pamphlet detailing New York City's brothels (it appears in my next book, Behind a Lady's Smile). Or the time I saw a hat that I knew I had to incorporate into The Spinster Bride. That hat! It was ridiculous and wonderful and ended up having a pivotal role in everyone's life. The hat was worn and adored by my heroine's mother when she was a young girl, and wearing that hat forever changed the outcome of her life, that of her daughter, and even the hero. A hat. That I saw while scrolling through hats so I could get an idea what women wore on their heads in the 1800s.
I'm not just a looker-upper, I am a time traveler. Can't wait to find out where I go next!
---
ABOUT THE AUTHOR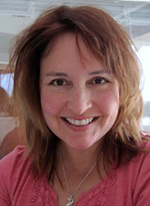 Jane Goodger started her writing career as a journalist. She worked for several small, community papers before covering crime at a Connecticut daily, where she discovered life can be cruel and doesn't often have a happy ending. Taking mattered into her own hands, Jane decided to recreate a world where all women are successful and brilliant, all men are kind, sexy, and gorgeous, and every story ends happily. She likes this world much better. Jane lives with her husband and three children in New England. You can visit her at www.janegoodger.com.
Social links: https://twitter.com/JaneGoodger; https://www.facebook.com/JaneGoodgerBooks