Tattooed Heroes Know How to Love
BY ROE VALENTINE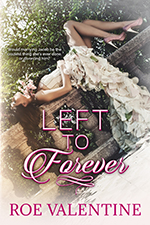 Heroes with tattoos make me swoon. I know you all know what I'm talking about. There is nothing hotter than a big, hulking man sporting ink, and it really doesn't matter where, does it? Well, I'm on the fence about a man with a face full of tattoos. How would we see his gorgeous face?!
What does a tattoo say about a hero? For me, I think it's a clear statement that he's dedicated. Obviously he's owning his tattoo, whether it was intentional or not. You have to respect a guy who has a drunken tattoo of Pinocchio on his fill-in-the-blank and keeps it (hopefully he won't keep that one, but still). To me, and to all heroines, dedication means commitment. And what girl isn't intrigued by a man who is capable of committing? That is the cornerstone of our genre: commitment. The hero is committed the heroine in some capacity, and we as readers just love that!
The other thing about heroes with tattoos is that it shows he's sentimental. He's thought about his tattoo and what it means in his life—whether it's the name of his soul mate, like Carla is to Jake in my contemporary Left to Forever, or used to strategically cover scars as Ivan Boss does in Little Death. It shows he has feelings, which is something alpha heroes otherwise try to hide.
It also shows he's proud of something. He cares about something enough to say, hey I'm not afraid for the world to know this about me. He'll feel that same way about the heroine. From the cute-meet to the end of the story, he will let everyone know the heroine is his priority, even if he doesn't like her right off. In Left to Forever, Jake knew Carla was meant to be his and even ten years later, he remained steady in that. Even when his fortune—and heart—are at risk, he still makes her happiness his priority.
So, wouldn't you agree tattooed heroes know how to love?
---
ABOUT THE AUTHOR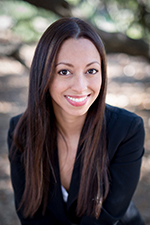 Roe Valentine was born into the right family. Not only does the name Valentine suit her, but her grandmother, unknowingly, introduced the young Ms. Valentine to her first romance novel. She hasn't read anything else since. She calls herself a romantic at heart and believes that love conquerors all.
The San Antonio native, who now lives in Houston, attempted to write her first contemporary romance novel when she was nineteen years old. That attempt didn't take, but her story has a happy ending. She kept pursuing the dream until she landed her first publishing contract in 2013.
When not busy writing or reading love stories, Roe can often be found in a yoga class or chatting with friends at her favorite coffee shop. Enjoying margaritas with some girl-talk isn't unusual for her either. For a night in, she watches reruns of her favorite TV shows and, of course, romantic comedies on her Roku, usually with a glass of wine.
www.roevalentine.com
@roevalentine
FaceBook
Amazon