Move Over Fabio. There's A New Cover Model In Town!
*DON'T MISS THE RAFFLECOPTER GIVEAWAY*
BY SHARI NICHOLS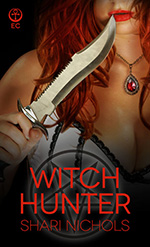 So I'm sure we all remember the sexy, Italian stallion of male models, Fabio, His chiseled face and rippling pecs graced the covers of countless romance novels. Coincidently, before I became a romance author and he became the face of the bodice ripper novel, our paths crossed back in the eighties, at a nightclub on Long Island. I was trolling the place with a group of my friends, when a very large man in a shadowy corner waved us over. At that point, none of us knew he was or that he was on the verge of major stardom for that matter. He was just some guy autographing glossy photos of himself and trying to garner female attention. My friend's and I declined his photos, laughed good naturedly and walked away, not at all interested in fawning all over him.
Now twenty plus years later, while I happened to be trolling the halls of the Renaissance Hilton at the October NJRW Conference, I had the distinct pleasure of crossing paths with a new male, cover model, the gorgeous and charming John Antorino. I admit I felt a slight jolt of deja vu as I watched him chat up a slew of adoring females, sign autographs, give hugs, and pass out postcards and book jackets with his sexy photo emblazoned across the front. But this working actor, and cover model was more than just a pretty face. Not only was he an absolute sweetheart and extremely approachable. He impressed me with his wit, candor and genuine gratitude for all his good fortune. He was so engaging and down to earth, I almost forgot that steamy pictures of his naked torso as well as him in various states of undress, were displayed on a table right under my nose, but I somehow managed to look into his eyes the entire time.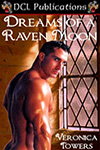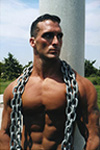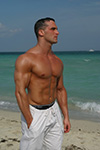 This Jersey boy has graced the covers of many magazines such as: Mens Fitness, Men's Exercise, Muscle & Fitness, and yes, Playgirl. He's in a new HBO series called, "The Knick," where he plays an Italian immigrant worker as well as a show on the History Channel called, "Escaping the Holocaust." This smoldering actor has also been featured on TV shows such as "Lipstick Jungle" and "Lights Out." His film credits include, "Sex and the City 2."
It was a true pleasure getting to know John and not for his washboard abs, although I can appreciate that kind of pure, male beauty as much as any red-blooded female. Honesty, I found his complete lack of ego or any trace of arrogance refreshing. The fact that he cooks and adores his mom impressed me even more. Even though John isn't on the cover of my new novel WITCH HUNTER. I certainly enjoyed the  experience interviewing him and would highly recommend checking out his website.
Thank you Romance Divas for having me. It's been a true pleasure and so much fun!
---
ABOUT THE AUTHOR
Shari Nichols is the author of WITCH HUNTER, a new erotic romance with Ellora's Cave Publishing. Shari grew up in a small town in Connecticut where haunted houses, ghosts and Ouija boards were common place, spurring her fascination with all things paranormal. Ever since she read her first Barbara Cartland novel, her life-long dream has been to write sexy, romantic stories. She's thrilled to spend her days in sweats, eating chocolate while pounding on her keyboard to create her next novel.
Website:http://sharinichols.com/index.html
Twitter:https://twitter.com/shari_nich
Facebook:https://www.facebook.com/sharinich
GoodReads:https://www.goodreads.com/user/show/29514513-shari-nichols
---