Who Loves a Hardcore Alpha?
BY JULIETTE CROSS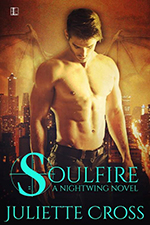 I had a conversation with a friend the other day, debating why independent-minded, strong-willed women crave alpha males. She, being one of these women with quite an affinity for the fictional Christian Grey, said "it's not that I want to be dominated out in the real world—just in the bedroom." So I mentally tapped my chin, pondering my own fascination with alpha males.
Yes, I married one. So there's no denying I've got it pretty bad for aggressive, protective men. This may be why they show up so often in my writing. Okay, definitely why. But I believe the lure is more primitive than we think. If we gaze far back to the caveman days, cavewomen followed the one with the biggest club and the baddest attitude to scare off dangerous predators. Even in the 21st century, you'll find a line of women readers drooling over badass shape-shifter alphas, Highland warriors, and deadly demon hunters. I can promise you I don't have ONE friend panting over the metrosexual shopping for his skinny jeans and highlighting his pretty hair.
Those readers who crave the hardcore alpha want the modern caveman with the biggest stick (sexual innuendo intended) to beat our enemies senseless, toss us on the bed, and have his wicked way with us. However, don't mistake the forceful, testosterone-filled Neanderthal as the perfect fantasy alpha. It's the dark, deeply brooding one who finally breaks for the woman who captures his heart; he's the one who ends up melting our own. He bends only for her, softens only for her, loves and adores only her. Sometimes, if we're lucky, we find him beyond the pages in real life.
Thank you, Romance Divas, for having me here today. So much fun!
---
ABOUT THE AUTHOR: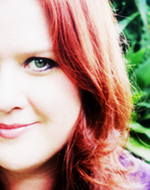 Juliette calls lush, moss-laden Louisiana home where the landscape curls into her imagination, creating mystical settings for her stories. She has a B.A. in creative writing from Louisiana State University, a M.Ed. in gifted education, and was privileged to study under the award-winning author Ernest J. Gaines in grad school. Her love of mythology, legends, and art serve as constant inspiration for her works. From the moment she read JANE EYRE as a teenager, she fell in love with the Gothic romance–brooding characters, mysterious settings, persevering heroines, and dark, sexy heroes. Even then, she not only longed to read more novels set in Gothic worlds, she wanted to create her own.
Website: https://www.juliettecross.com
Facebook: https://www.facebook.com/juliettecrossauthor
Blog: http://www.juliettecross.com/blog
Twitter: https://twitter.com/Juliette__Cross
Pinterest: http://www.pinterest.com/crossjuliette
Goodreads: https://www.goodreads.com/author/show/7795664.Juliette_Cross
Newsletter: http://eepurl.com/XeKIn