Where Do You Get Your Ideas?
BY EILEEN DREYER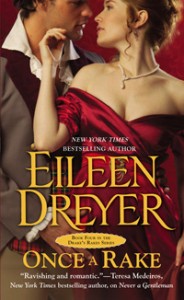 This is probably the most frequently asked question a writer gets. I'm always tempted to answer that there's a little idea shop on 52nd Street in New York. But the truth is that it's much easier—and much harder—than that.
Ideas are easy. Or, should I say, become easy. Getting ideas is as simple as training yourself to observe. Be it watching news or overhearing conversations, seeing an interesting person at the coffee shop or relaying interesting details from your job, there is always something to use. Life, after all, is endlessly varied and fascinating. The trick is to notice. To automatically question. To play a game I first learned from Mary Higgings Clark. "What if?"
What if the message mistakenly left on my hotel answering machine was about a murder? What if the girl who just disobeyed her mother and ran off with her rock band boyfriend lived in the Regency period and the rock band boyfriend was really a music teacher? What if the Jurassic Coast in England, where fossils are still being found, was where a widow lived? How would that affect her? Who would she know? Which part of that place would impact her life?
It's a matter of building up a habit. Of automatically spinning news and events on their heads and seeing what happens. Easy. The hard part is how to make that idea into a book.
The secret for me is that no book comes from one idea. It comes from a collection of them. I gather them together like pebbles in a box and shake them up to see if they look pretty together. Some I keep. Some I drop into another box. Some I just drop on the floor, because just because I'm caught by an idea doesn't necessarily mean it's worthy of an entire book.
ONCE A RAKE was gestated out of the previous DRAKE'S RAKE trilogies and characters. I knew I had a group of heroes who were spies. I knew that each of them brought conflicts and strengths to their work. I knew, at the end of the third book, that Ian Ferguson, a Scotsman whose sisters call a Berserker, had been shot, left bobbing in the English Channel, and accused of treason. I added a)a heroine who has lived her life along the Jurassic Coast, restricted by her hard life, yearning for more, close to great ideas but able to gather none. c)a minor villain who smuggles(a common practice in the area at the time) d)a cabal who thinks they need to save a very volatile England(a real problem after Waterloo) by taking control, and e)the strict divides between classes during the Regency period.
I shook all that up and came away with lots of ideas that somehow coalesced into the story of Ian Ferguson and Sarah Clarke, two outsiders who must work together to stop murderous traitors, knowing that the love they find is impossible. Okay, I also added a 600 pound pig, a cliffside of fossils, and Princess Charlotte, the heir to the throne. I think it all made a great story. I hope you do, too. Let me know at the usual sites.

---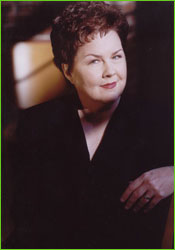 New York Times best-selling author Eileen Dreyer has won five RITA Awards from the Romance Writers of America, which secures her fourth place in the Romance Writers of America prestigious Hall of Fame. Eileen is an addicted traveler, having sung in some of the best Irish pubs in the world. Eileen also writes as Kathleen Korbel and has over three million books in print worldwide. Born and raised in Missouri, she lives in St. Louis County with her husband Rick and her two children.
www.eileendreyer.com
https://www.facebook.com/EileenDreyer
https://twitter.com/eileendreyer
http://www.pinterest.com/eileendreyer/
http://www.goodreads.com/author/list/19012.Eileen_Dreyer