Real Heroines Wear Lingerie—or Should I Say Divas?
BY AVA MILES
Hi there, I'm Ava Miles, the author of the newly released small-town contemporary romance called FRENCH ROAST, which has the additional fun of a New Adult and foodie flavor to it.
I really do believe real heroines wear lingerie—or divas since Romance Divas has been so wonderful to host me on their blog. Since Jax and Kristen love the term "diva" like I do—who doesn't like the a word that means divine goddess?—it seemed totally appropriate to talk about a diva's feminine accessory, lingerie, and the role it plays in romance and female-bonding.
Perhaps it's because I have three sisters, but shopping for lingerie is a staple in our family. We do like to claim our divine goddess. 🙂 Of course, a mall outing can be fun, but going into that special store filled with exotic items was always way cooler growing up. And still is.
As I writer, I've created heroines who like to wear lingerie. I mean, don't we all have a secret obsession with "dressing" up for those special occasions? Ladies, you know what I'm talking about.
In the first book in my Dare Valley series, NORA ROBERTS LAND, the heroine, Meredith Hale, wore La Perla lingerie for empowerment as part of her new alter ego's outfit: Divorcee Woman. Now in book two, FRENCH ROAST, her sister, Jill Hale, follows her sister's lead in her own unique way. When Jill knows it's time for her and her hero, chef extraordinaire Brian McConnell, to take their relationship to the next level, she suggests a shopping trip with her sister and friend. And what does this entail? Lingerie shopping, of course.
There's something rather fun, playful, and downright indulgent when you go lingerie shopping with other women. My sisters and I would ooh-and-awe over stuff that resonated with us. We'd also hold up other things we'd never wear and say, "You're buying this, right?" We'd all laugh, thinking, who wears that stuff? But lingerie is like shoes: there's something for everyone.
And this is pretty much how my heroine's outing goes with Meredith and Meredith's sister-in-law, Peggy (who is the heroine in book three in the series, THE GRAND OPENING, coming out September 24). Peggy is a no-nonsense single mom and deputy sheriff, who is so not into lingerie. She's feeling a bit like a fish out of water during this get-in-on-shopping excursion before the girls help her make the leap. Here's a fun snippet.
Exotic mannequins with nipples were propped up all around in various sex get-ups, some of them so obscene she wanted to shield her eyes. These weren't the androgynous figures she'd grown up with at JC Penney. She eyed one lone guy fingering a black lace mesh body suit. What in the hell was the purpose of putting on something that made you as buck naked as a jaybird? Plus, wouldn't it rip? Was that the point?
"You should try this on, Peg," Jill suggested. "It compliments your dark hair."
The purplish nightie's price boggled her mind. How could it cost that much when there was hardly any fabric? Plus, she lived in a winter state. She'd freeze her ass off wearing something like that.
"I've got a kid. Remember? I can't prance around the house in that."
"It's all about intention." Jill held up a neon-green padded bra. "If you buy it, you're telling the universe you're ready for some action."
"I'm a single mom. That's not high on my priority list."
"Tanner is going to love that, Mere," Jill told her sister, who was holding up a black lace teddy.
Peggy shuddered. "Please, that's my brother you're talking about."
"Like you don't know we have sex." Her sister-in-law dropped it in her pink shopping bag.
Despite all of the hilarity and Peggy's resistance, everyone comes away with the perfect item. Lingerie choices say a lot about a person's personality. Are you into the elegant, "come-hither" style? Or the "let's be raunchy and get to it" style?
And the heroes love lingerie, right? If they aren't on the floor, begging, or have their eyes roll back into their heads, then they really aren't that into you. My heroes are always into their heroines, and they totally approve of a bit of lace and silk, that's for sure.
Plus, lingerie is also for us women. It's a symbol of empowerment. It's a statement that we deserve to be seen and appreciated—desired—in this moment. It sometimes takes courage to step out of the bathroom in what we've purchased. It's the proclamation that we are beautiful and that our bodies are beautiful. And we're waiting for the hero to agree, which he always does.
So, when you want to take your relationship to the next level or do something special for you and the hero, what do you choose? And how much fun is it to go shopping for lingerie with your sisters or friends?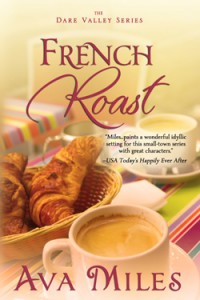 ---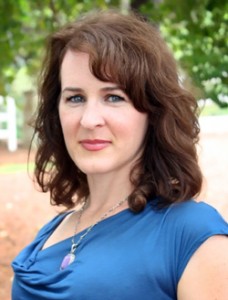 Born and raised in the Midwest, where her family's newspaper is located, Ava went on to earn an undergraduate degree in writing and advanced degrees in political science and conflict management. She is a member of the Romance Writers of America and Washington Romance Writers. She is also part of an unofficial group that regularly convenes a writing retreat at Nora Roberts' restored Inn Boonsboro in western Maryland. Having left behind the "day job," which took her, literally, all over the world, she now writes full-time in the peace and quiet of her northern Virginia porch-swinging-friendly community.
Ava can be found on the web at:
http://www.avamiles.com
https://www.facebook.com/AuthorAvaMiles
https://www.facebook.com/NoraRobertsLand
https://twitter.com/authoravamiles
http://pinterest.com/authoravamiles