Hello and Goodbye
BY MORGAN BLACKTHORNE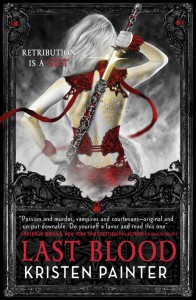 Today marks the release of many books, but the authors of two in particular, Last Blood by Kristen Painter and Sanctuary Island by Lily Everett, have joined us today to talk about what it's like to end an epic series and start a very emotional one. Last Blood is the final book in the action-packed gothic vampire urban fantasy series, House of Comarre, while Sanctuary Island begins the heart-tugging exploration of romance in a wild horse sanctuary on a small Virginia island.
What was your biggest obstacle?
KP – For me, writing the last book meant wrapping up the story I've been telling in these first four books in such a way that I did justice to the characters and that the reader was completely satisfied.
LE – The first book in a new series is always hard for me–setting up the world, getting a feel for the setting and the characters, and finding the part of my voice that resonates best with those characters.
What inspired you to write this series?
KP – Anger. lol Basically I started channeling my mood into my writing and dark, angsty vampire killing machines came out. Nifty, huh?
LE – My previous series was the Recipe for Love books under the name Louisa Edwards, and while I enjoyed the chef heroes and foodie romance, what I really loved were the emotional connections, the family bonds, the intimacy. I wanted to write a slightly different kind of book that would allow me to do even more with that stuff.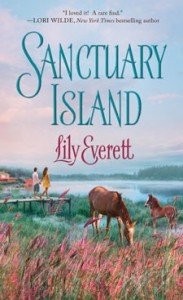 Is anything in the series based on your real life experiences?
KP – Except for that one time that I was held hostage by a werewolf, no.
LE – Everything in your books is based on your life experiences on some level, even if it's sometimes a little backwards. For instance, I have wonderful, very close relationships with both my younger sister and my mother. So when I gave the heroine conflict with her younger sister and mother, I could imagine how devastating that would be.
What's your writing process like?
KP – On some days, I sit down almost immediately and get things underway. On others, it's much later in the day. Either way, I pick up from where I left off the day before and write until I've hit a certain word count goal. I know approximately how many words I need to write every day to hit my deadline, so that's what I shoot for.
LE – Like Kristen, I have a word count I shoot for every day that is based on how far I am from deadline. My favorite process for the rough draft is to hit a coffee shop with writing friends, stick in the earbuds, and write solidly from about ten to three.
What's next for you?
KP – I'm starting a new series, Crescent City, that's set in the same world, but takes place in New Orleans and focuses on the fae. The first book, House of the Rising Sun, launches next May and I'm really excited about it!
LE – Book two in the Sanctuary Island series, Shoreline Drive, will tell the story of the first heroine's younger sister! More family drama, more bonds that bend but never break, and more journeys toward healing and happily ever after. That book will be out on January 28th, but you can pre-order it already!
---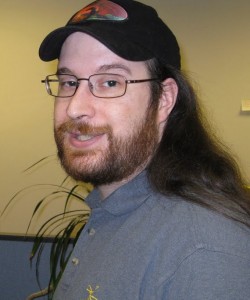 Morgan Blackthorne, one of the technical admins for RD, works in the information technology field. They currently write under the pen name Jas Blackthorne, and live in the Pacific Northwest with their partner and fellow admin Nonny Blackthorne.
Facebook:Â http://www.facebook.com/jasblackthorne
Twitter: @StormeRider
Website:Â www.jasblackthorne.com