Classic Romance Heroes: The Regency Rake, the Highland Warrior & the Tang Dynasty…Scholar?
BY JEANNIE LIN
I *heart* nerds.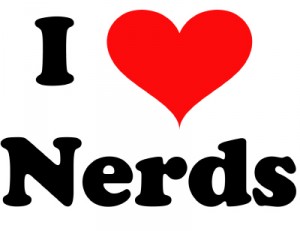 It's no wonder that so many of my heroes are scholars. My bad boy heroes are failed scholars. You dark and dangerous rebel you.
I don't know if most romance readers just think I'm off my rocker, or do they also get it?  Nerds are sexy.
I mean, scholars are literate. They compose poetry. They study history and Confucian ethics.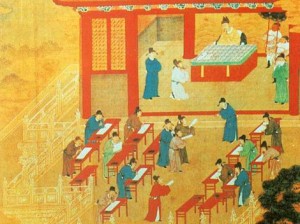 (Imperial scholars taking the civil examinations)
Are you hot and bothered yet?
The true romantic heart throbs of the Tang Dynasty were the scholars. Women wanted to sleep with them. Men wanted to be them.
There was no greater triumph than passing the imperial exams.
And in Jeannie Lin's world, there's apparently nothing sexier than a man who knows how to wield his calligraphy brush.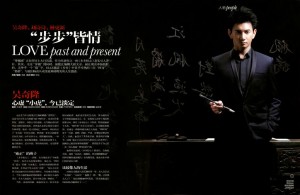 (Nicky Wu – Taiwanese pop star and actor shows off his calligraphy skills for the Chinese edition of Elle magazine)
In The Sword Dancer, thief-catcher Han impresses feisty sword dancer Li Feng with his fighting skill and tracking ability, but it's his ability to read and write that really impresses her.
In The Lotus Palace, playboy Bai Huang has failed the imperial exam three times, but refuses to give up. Only when he achieves this one goal can he honor his family legacy as well as win the girl.
Don't you think the world would be a better place if the studious guy was held up as a sex symbol? Our daughters wouldn't want to run off with boys on motorcycles or, you know, vampires. They'd swoon for sexy, intelligent, literate men.
Why not?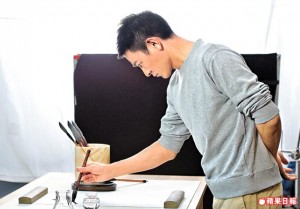 (Superstar Andy Lau doing calligraphy for charity – HOT! There needs to be more calligraphy writing heroes in romance, don't you think? Picture from: andylausounds.com)
Let's hear a shout out for the unsung nerds and academics that just don't get enough face time in romance. 🙂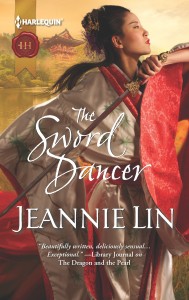 ---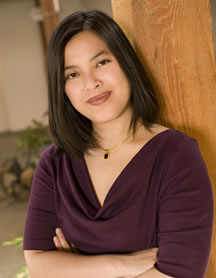 Jeannie Lin grew up fascinated with stories of Western epic fantasy and Eastern martial arts adventures. When her best friend introduced her to romance novels in middle school, the stage was set. Jeannie started writing her first romance while working as a high school science teacher in South Central Los Angeles. Her first three novels have received starred reviews in Publishers Weekly and Library Journal and The Dragon and the Pearl was listed among Library Journal's Best Romances of 2011.
Jeannie currently writes historical romances for Harlequin Historical and Harlequin HQN. Find out more about Jeannie online at http://www.jeannielin.com
Twitter: http://www.twitter.com/JeannieLin
Facebook: http://tinyurl.com/facebook-jeannielin
Newsletter: http://tinyurl.com/newsletter-JeannieLin