Escape Publishing
Q& A with Managing Editor Kate Cuthbert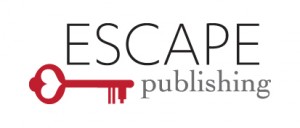 Please tell us a little bit about Escape Publishing and what influenced the decision for Harlequin to create this imprint. Is this imprint primarily focused on the Australian market or will it be available internationally? 
Escape Publishing is the digital-first arm of Harlequin Australia. We launched in the middle of November, with an aim of bringing Australian and New Zealand voices and stories to the world.
We're readers too, at Harlequin Australia, and we were reading so many amazing manuscripts that just weren't suitable for a print distribution. It was really painful to knock back something that we really believed in, for format reasons, or marketing reasons, or whatever. Escape came out of that – a place that we could take more risks, cater to more niche, and really respond in a quick and obvious way to what readers want.
What makes this new digital-first imprint stand out among all the other publishers who have gone on to create their own?
We have a few things going for us. First, we are fully invested in our digital-first imprint. We don't buy in to the current belief that digital is somehow a second-class citizen to its print cousin, and we work closely with Harlequin to make sure that each story ends up in the best place: print or digital. We're committed to making each story that we accept as successful as it can be, in whichever format works best.
Second, we're focused on Australian voices and stories, so we're really hoping to open up our little corner of the world to a global audience.
Finally, we're working hard to be reader-focused. We want to make our decisions based on what readers want – which means we really want you to tell us what we're doing well and what we need to improve upon!
Why would an author be compelled to submit to Escape Publishing compared to the other publishing imprints that's available?
We have the three 'Fs': freedom, flexibility, and fast. We are looking to take some risks, break some new ground, cater to some niche, as well as publish strong, fantastic traditional romance. So readers will be able to find some stories and settings that they might not be able to find anywhere else. We're a small team, so we can move quickly to take advantage of opportunities that arise. And we're currently working at just over two weeks from submission to response, and just over three months from acceptance to publication.
Further, we've got Harlequin Australia at our back – with all of their knowledge, expertise, and experience in bringing romance to the world.
What kind of submission does Escape Publishing look forward to receiving? Perhaps stories that push the envelope, are outside the box, etc?
While we're looking for fantastic examples of traditional romance, we are also definitely looking for stories that takes some risks or cater to a niche that is not currently being supported. Cross-genre, new genre, over-looked genre: whatever our authors are clever enough to create.
Is this imprint looking for manuscript submissions with a HEA or can the stories contain a Happily-For-Now ending?
We ask for an emotionally fulfilling ending, so that covers both. As long as the readers walk away knowing the characters are happy, then we're happy to read it.
Since this imprint is part of the Harlequin brand, will the structure or business model be similar to that of the existing one? How is it different than, let's say, Carina Press?
Our model has similarities to most digital-first publishers, however, we're a smaller team, and we're located in Australia, which means we have flexibility, and we're in the time zone of most of our authors!
How often and how many releases will be available per genre?
We're not committing to any numbers on this sort of question: we're really being guided by the submissions. That means that we can publish 1500 if we have that many fabulous stories, but are not forced to publish stories we might not truly believe in, just to meet a quota. So we're keeping it fluid.
What are the editors most excited about with this new imprint? What do they hope to achieve?
As Managing Editor, I'm just really thrilled with the freedom we have to publish stories – if I believe in it, then I can accept it, regardless of the genre, length, sensuality level, or season. The ability to publish great stories is just dizzying in its responsibility and reward.
Are there any last words for our authors that would sway them into submitting to Escape Publishing?
Come and join us. We're so excited to be live and moving, and we can't wait to meet you!
---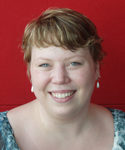 KATE CUTHBERT has written about romance for almost as long as she's read them. Starting with a Master's thesis for her MA in Writing, Editing, and Publishing, Kate has written book reviews and romance-focused features for the Brisbane Courier-Mail, All About Romance, Bookseller and Publisher Magazine, the New York Journal of Books, the Australian Romance Reader's Association, and Booktopia. She is one of Australia's foremost experts on the romance genre and its place in the publishing world.
Kate's editorial background includes genre fiction, children's books, mass market publishing, magazine, and corporate and academic publishing.
Learn more about Escape Publishing: http://escapepublishing.com.au