Settings That Inspire
BY KAREN ROSE SMITH
Where are my places of power? Where do I fill up creatively and spiritually? Where do I feel most confident, most peaceful, most like me?
When I choose a setting, I think of these questions because the setting I choose affects my books in an integral way. In my first few books, I chose the town where I grew up to be my backdrop for many reasons. Garnering local publicity was a big one. But I believe I mainly chose it for familiarity. I knew what shops and businesses were located downtown. I had a host of suburbs to choose from. The town was large enough so I could weave in anything I needed. Most of all, I knew it so well I could concentrate on all the other elements necessary to sell those books. Years later when I set a more expansive book there that dealt with the 1970's, I realized my heart was in my hometown and that shone through whether or not I'd realized the fact in my earlier books.
Sometimes I choose a setting because of my hero or heroine's background or career path. If I want to write about a venture capitalist, I could chooseChicagoorNew York City. A trauma surgeon would lead me to a more heavily populated area and have hundreds of patient contacts whereas a small town doctor would be involved with fewer patients over his or her lifetime. If I select a large city, I still create a community of characters because friendships and family bonds are critical in my novels. A hometown gives my hero or heroine roots. If my character is a newcomer, he or she can feel estranged from the residents, or see this place with a sense of exploration. My hero and heroine can shade a reader's opinion of any setting.
A fictional setting is often the easiest to use. I can give the town a flavor all of its own. My street names can be picturesque or utilitarian. I can build a hospital with a specialized Neonatal Intensive Care unit or create a lake for boating. Anything and everything I will need for my plot can be a product of my imagination.
I remember when I wrote my first western romance. Immediately I became intrigued by the type of man who would live in the west—a free-thinking man of integrity who valued the land and animals and his care of both. I've never lived in the west but I had memories to draw from. All through my childhood, I had access to a relative's farm, where I could roam the open spaces, witness fields planted in the spring and harvested in summer and fall…where the scents of honeysuckle, orange blossoms and pine became reminders of peace and quiet and a life different from mine in a town neighborhood. My cousin and I would play on and around the hay bales in the barn, hold and chase newborn kittens and stand in awe watching the horses run in the pasture. I recall a foal named Muley and a white bull with a ring in his nose. Watching a calf come into this world was exciting, scary and memorable.
For ABIGAIL AND MISTLETOE, a Christmas romance, I chose Crested Butte, Colorado.  Pine Hollow Lodge is fictional, but the snow and mountains infuse the novel with its own special magic. Brady and Abigail are surrounded by a natural beauty that infiltrates many scenes and inspires the plot.
When I wrote ABIGAIL AND MISTLETOE, I researched ski lodges and ranches as well as wild mustangs inColorado.  The state fascinated me.  I read about skiing there and altitude sickness, the light snow that didn't pack well, the pine forests and the aspen.  My hero, once aCaliforniastunt man, now a lodge owner, has tragedy in his life and needs to escape memories and emotions he doesn't want to feel. He heads toColorado, searching for something he's lost. Brady finds it as the holidays approach and he meets Abigail Fox and learns about her work as a trauma make-up artist. At first suspicious about Abigail's motives, he soon realizes she fits in to the rustic setting…and his life.  Abigail finds peace at the Crested Butte lodge and maybe even love…and acceptance.
I put everything I feel about the spirit of living in the West and the beauty of a mountain setting in ABIGAIL AND MISTLETOE, as well as everything I feel about the meaning of family. I hope that shines through to my readers.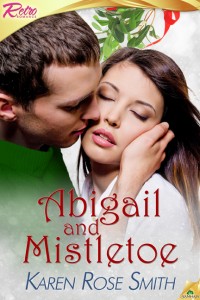 ---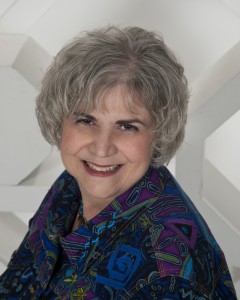 Award-winning and best-selling author Karen Rose Smith will see her 80th novel published in 2013.  She writes happily-ever-after relationship romances about love's power to heal.  Relationships will also be the basis for her mystery series about a home stager sleuth beginning next year.
Visit Karen on Facebook
Follow Karen on Twitter @Karenrosesmith
Karen's Romance Website
Karen's Mystery Website
IN TOUCH with KAREN ROSE SMITH e-zine