Water Changes Everything
BY JAX CASSIDY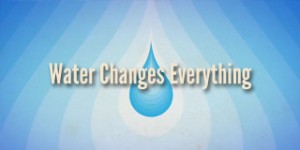 Romance Divas loves giving back to the community, whether it's to the writing world or the world at large, we do our best to help one another. When I was approached by Reviewer and Blogger Limecello to help raise awareness for the organization CHARITY: WATER, I couldn't say no.
I'm huge on charity and in my personal life I also work toward helping all the ones that are dear to my heart. Of course, there's only so much one person can do—but  it takes only one person to make a difference. How? Spread the word. It's not difficult to tell others about some wonderful charities like this one.
If you want to help Limecello, stop by her website and read more about CHARITY: WATER. She's trying to get 1,000 comments on her site. If she does, she's going to donate $300, and there are some generous folks willing to match her donation.
This is where I can help… If you're reading this post, you should stop in and comment. Help her reach 1,000 and it won't take you more than two minutes to do.
I DARE YOU TO TAKE THE CHALLENGE…We've already donated to the cause and I'm willing to double the amount if 50 of my friends either commented or donated on Limecello's website. You can post that you did here.
What are you waiting for? No GO COMMENT!

Limecello's Website: ww.TartSweet.com
To learn about  her fundraising efforts:  Charity: Water