Sympathy for the Devil: Dark Heroes to Die For
BY NIKKI NAVARRE
Who doesn't love a dark hero?  They're everywhere, striding across the pages of every genre of fiction and haunting the silver screen:  vampires, assassins, rogues, traitors, courtesans and spies.  Why are we so fascinated by these princes of darkness?  Despite their fatal flaws and terrifying strengths, we're suckers for their flashes of vulnerability and human weakness—including that greatest weakness of all, the dark hero's love for the heroine, which becomes his "light in the darkness."   Love can either redeem the hero (as in romance) or condemn him (as in many thrillers and literary works).  Let's look at a few of my favorites.
1. THE CLASSIC HERO.  One dark hero who needs no introduction is Rhett Butler in Gone with the Wind.  Who hasn't drooled over this dashing Civil War blockade runner and reprobate, who "isn't received" by society due to a romantic indiscretion for which he utterly refuses to apologize.  From the moment he rises into view from his sofa to mock tempestuous Southern belle Scarlett, whose reckless declaration of love for soon-to-be-married Ashley was overheard by Rhett, we thrill to this dark hero's roguish disregard for society, his willingness to run roughshod over the rules.
When war breaks out, Rhett becomes a brazen scofflaw, profiteer and pirate who runs the Union blockade—not to save the Confederacy, but to line his own pockets.  We're already intrigued by this dark hero, but his gradual "taming" by bold, flirtatious, clever-witted Scarlett—his perfect match—really makes us fall for Rhett.  Scarlett too falls for him eventually, but too late.  He strides out of her life with his signature brush-off, drawling, "Frankly, my dear, I don't give a damn."  Readers can't get enough of him, despite the less-than-happy ending.  We keep coming back to him, revisiting this favorite again and again.
2. THE VAMPIRE HERO.  This modern take on the dark hero has fueled countless films, TV shows and books.  Anne Rice kicked off the vampire trend with rock star vampire and French aristocrat Lestat.  Agonizing over his own capacity for evil, this flamboyant dark hero takes up his rock star career to incite the world's underground vampire population to rise up and finish him off.  Lestat's Catholic conscience drives him to seek his own destruction, but he's redeemed again and again throughout The Vampire Chronicles by his love for the immortals he adores:  his brooding and strangely fragile companion in darkness Louis, who requires Lestat's protection.  His independent, emotionally distant, nomadic mother Gabrielle, who is incapable of giving Lestat the demonstrative maternal love he craves.   Dignified gentleman scholar David Talbot, whose humanity is doomed by Lestat's fatal love for him.  Lestat turns a fiercely resistant David into a vampire to claim him.  In so doing, Lestat loses the very intimacy he finds so precious.
Twenty years after Lestat's emergence, the contemporary vampire hero continues to fascinate us.  Spike in Buffy: The Vampire Slayer and Eric in True Blood are good examples.  In Spike's case, his murderous impulses are contained by the (somewhat campy) addition of a brain chip that prevents his violence.  With Eric, heroine Sookie falls for him when his memory is temporarily erased, rendering him helpless and dependent upon her.  In both cases, I would argue, the emasculation of these vampire heroes is a symbol of their growing subjugation to the heroine through love.
3. THE SPY:  Anyone who follows my blogs knows I can never talk about dark heroes without mentioning my favorite, Daniel Craig's James Bond.  He seduced me into the spy business. His Bond is an icy, sometimes brutal, seemingly emotionless killer.  Despite his ruthless detachment, his intense but doomed love affair with ally-turned-adversary Vesper Lynd in Casino Royale reveals vulnerability.  Bond makes a point of telling Vesper he prefers married women because the arrangement avoids emotional entanglement. Yet Bond falls in love with Vesper—counter to his inclinations, and completely outside his comfort zone.  He reveals his vulnerability when he tells her, "I have no armor left.  You've stripped it from me.  Whatever I am, I'm yours.  Is that enough for you?"  Of course, because Bond isn't a romance hero, we suspect this dark hero's romantic adventures must end in tragedy, as they do in Casino Royale
4. THE RENEGADE: Craig's cold blond Bond in his Armani tux was the inspiration for my renegade Russian submarine captain Victor Kostenko in The Russian Seduction, the debut release in my Foreign Affairs romantic suspense series for Affluent Press.  Victor lost his command for an act of treason he didn't commit, and he'll do anything to get back in his government's good graces. When rising star American diplomat Alexis Castle confronts him across the negotiating table, she doesn't see Victor as a dark hero—she sees him as an adversary.  "Tremors of unease rippled through her at his nearness:  an aggressive global power that was her country's greatest rival, and he was breathing down her neck.  A sleepless eye that watched in the deep, a cunning predator with infinite patience—and now he'd fixed his sights on her."  For Alexis, state secrets have never been this sexy.
Who are your favorite dark heroes?  Do you have a favorite vampire, spy, pirate, assassin, thief, villain, rival?  And why?
---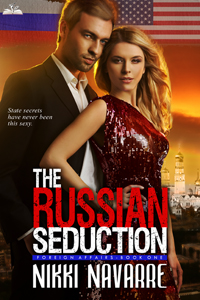 State secrets have never been this sexy.
Victor Kostenko was the golden boy of the Russian Navy, a submarine captain with a maverick image, until he lost his command for an act of treason he didn't commit.  Arrogant, aggressive, and super-smart, the captain pairs his daunting reputation with an appetite for adventure.  And he's never met a rule he won't break.  Now it's rumored he'll do anything to get back in his government's good graces.
Political Counselor Alexis Castle is one of the highest-ranked diplomats at the U.S. Embassy, a rising star who yearns to live up to her father's legacy as a legendary ambassador.  Brilliant and driven, she's always played by the rules.  She'll torpedo her career for sure if she falls for one of the world's most dangerous men – a bad-boy Russian sub captain who breaks every rule in the book.
When a hard-line Russian leader invades a country the U.S. promised to protect, war can only be avoided by a risky undercover liaison between one man who has everything to gain…and a woman who has everything to lose.
DOSSIER FORÂ NIKKIÂ NAVARRE
DECLASSIFIED
Subject:  Nikki Navarre
Assignment:Â  Double Agent
Cover:Â  Diplomat. Playgirl. Author of The Russian Seduction.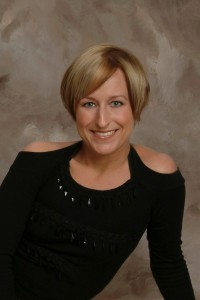 Nikki Navarre is the sinister twin of unsuspecting historical romance author Laura Navarre.  In her other life, Nikki is a diplomat who's lived in Russia and works on weapons of mass destruction issues.  In the line of duty, she's been trapped in an elevator in a nuclear power plant and has stalked the corridors of facilities churning out nerve agent and other apocalyptic weapons. In this capacity, she meets many of the world's most dangerous men. 

Inspired by the perilous realities of her real life, Nikki writes romantic suspense set in glamorous international locales and laced with political intrigue.  Her literary credentials are suspiciously similar to those of her innocent twin.  A member of Romance Writers of America's Published Author Network (PAN), winner of the 2012 Pacific Northwest Writers Association award for romance and a 2009 Golden Heart finalist, she has won the Emily Award for Excellence, the First Coast Romance Writers Beacon Award, the Georgia Romance Writers Maggie Award, the Golden Pen, Hearts through History's Romance through the Ages, and other awards.
Nikki holds an M.F.A. in Writing Popular Fiction from the University of Southern Maine, an M.A. in National Security Policy from The George Washington University, and other alarming credentials.  Based in Seattle with her screenwriter accomplice and two Siberian cats, she divides her time between her writing career and other adventures for U.S. government clients.  Her notorious adventures in the world of diplomacy will get her in trouble one of these days.
The Russian Seduction (October 2012) may be the last mistake she ever makes.
Nikki's Coordinates:
http://www.lauranavarre.com/book/nikki-navarre-books
http://www.facebook.com/NikkiNavarreAuthor
http://www.twitter.com/Nikki_Navarre
Tour dates and additional information can be found at:
http://events.litconnect.com/the-russian-seduction-by-nikki-navarre